Posted on over 8 years ago by John Reid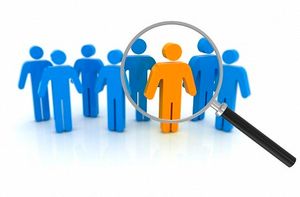 It is a good time to be a job seeker right now or even just a passive onlooker, you have so many options available to you but It be very confusing when to start ?, where to look and what companies you should deal with ?,at The RFT Group we are dedicated experts in our field, we are not just a company who have receive any type of job and advertise it, we understand through years of recruiting experience and relationship building what our candidates and clients want and we deliver exceptional satisfaction. Think of The RFT Group as the middle men, a company who can help bridge the link between yourself and HR. someone who are always on the end of the phone willing to give you expertise, encouragement and a lot more benefits:

• Professional and well networked company
Established in 1997, The RFT Group has an unrivalled track record in recruiting for our clients throughout Ireland and the Rest of the World. We are privileged Preferred Suppliers in recruiting for leading companies who have jobs in Biopharmaceutical, Medical Devices, Engineering, Supply Chain, Pharmaceutical, Clinical Research, Finance, HR and Jobs in pharmaceutical multinational corporations. We are heavily involved with not only Multinationals but exciting Start-ups so you can be assured we will always have suitable roles and will be working with the leading lights within your industry.
• Inside track on clients
As preferred suppliers The RFT Group know the all our roles and the companies, we know who HR and the hiring managers are looking for, we know what the hiring company do and do not want, and we know what is needed on a CV for a role and what can be edited out. We can ensure you are 100% ready and educated on a client and the role. If our client are building an exciting new product or opening a new facility we will be able to fill you in with all the exciting news and what's in the pipeline for the open position.
• Process lifecycle
The RFT Group are in constant dialogue with our clients so we can tell you whether the role is still open and the companies desired timelines for the interview and hiring process. We only promote roles that we are currently recruiting for, we do not advertise roles that are closed or yet to be open. You might feel your notice period would hinder a job offer or that two week holiday will mean you miss the interview process well ask us and we can give the assurances needed. We can tell you when to expect interviews and when the company expect the successful applicant to start.
• A continuous relationship
Okay you are a QA Specialist and you make a direct application to a company who receive 100s of CVs a day and also use 10 companies for recruitment, your CV may be viewed for the role and added to a system however this system may not be used for the next open role, well at The RFT Group we use our database for sourcing for all roles, you might have missed out on the Quality Assurance role in South Dublin in June well perhaps we will give you a call for the Quality role two weeks later in West Dublin or a month later in City Centre. We leave no stone unturned in the recruitment process and always turn to our own specialised system first.
• Taking the hassle out of interviews
Have you ever applied directly to a company and had to leave messages for HR that you can't make that important interview tomorrow or trying to find out what type of preparation you need in advance of an interview, or perhaps it might be something as small but important as what type of clothing to wear, well we can take care of all your needs, The RFT Group help control the interview process, we give HR your availability with no confusion, we provide your salary expectations and requirements, we provide full preparation for all interviews and answer as best any questions you have, interviews can be stressful enough so we do our best to make sure your mind is completely on the meeting itself.
I can't say there are no benefits to going it alone, what I can do is provide the positives of using dedicated experts in The RFT Group, here at The RFT Group we are specialists in our field and are here to help you make the right moves and put you on the correct destination, if you want to discuss your next career move please give us a call on 01 2302400 or view our new and improved website on www.rftgroup.ie.