Posted on about 5 years ago by Laurentina Kennedy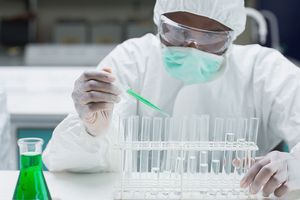 Associate Director, Quality Dublin
Our client is recruiting an Associate Director of Quality they are a globally trading pharmaceutical company with facilities across the world.
They have a well-deserved reputation as the market leader in their areas of expertise. This high profile newly created role will support the development and implementation of a global quality assurance department.
You will be reporting to the Head of Global Quality. Responsible for performing key Quality Management Systems (QMS) tasks in respect of company products.
Work in the Quality department, close interactions with Pharmacovigilance, Regulatory Affairs, Clinical Development, Supply Chain, CMC Regulatory Affairs.
You will have
Degree in Life Sciences.
Minimum 10 years' experience in Biotech, Pharma or Clinical Research Organisation.
Understands and maintains strong working knowledge of GxP, global regulations and guidelines for pharmaceutical companies.
Good operational knowledge, including experience in GVP, GCP and GMP audits and inspections.

For further information on this Associate Director of Quality position please contact Laurentina Kennedy at The RFT Group on 01 2302400 / Laurentina@rftgroup.ie.
Check out all our open jobs on our Recruitment website: www.rftgroup.ie
Follow us on Linked-in