Posted on about 5 years ago by Gavin Kennedy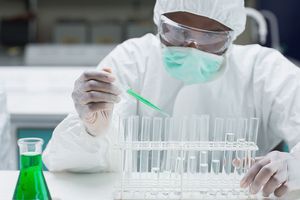 The Lead Analytical Chemist is primarily responsible for successfully executing analytical method development and optimisation in the Laboratory in support of early phase and late phase development projects. They will act as the analytical lead on projects across sites and functions within our client's facility.
They will additionally be a key member of the Quality team responsible for analytical stability, raw materials, in-process and finished product testing ensuring efficient and compliant day to day operations. The balance between routine QC testing and analytical development will and can change depending on priorities and the successful incumbent will need to adjust between both seamlessly.
Required/Preferred Education and Licenses
BSc/MSc in science discipline required
Description of Physical Demands
Responsibilities may require working outside of "normal" hours, in order to meet business demands.
For further information on this Chemist position please contact Gavin Kennedy at The RFT Group on 01 2302400 / gavin@rftgroup.ie. Check out all our open jobs on our Recruitment Website: www.rftgroup.ie
Follow us on Facebook, Linked-in, Twitter