Posted on about 5 years ago by Gavin Kennedy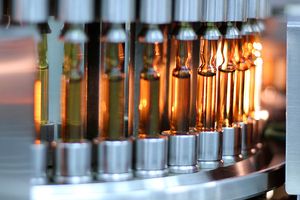 Software / Firmware Graduate Engineer
Responsible for supporting R&D projects for multiple divisions. Projects include both implantable, external and capital systems.

Responsibilities
The individual responsibility will include:
• Develop Firmware solutions based on requirements
• Work closely with the hardware team to define the architecture of new products.
• Microcontroller selection for new designs.
• Debug, verification and validation of design.
• Document design progress and activity.
The role will involve frequent interactions with external entities in clinical/non-clinical settings to complete research activities, identification/development of system requirements and presentations on work product/progress to senior leadership team.

Requirements
Degree in Computer Science Engineering or Electronics Engineering
Experience with embedded C and C++ Experience with Microcontrollers
Familiarity with popular interfaces: Bluetooth, UART, I2C, SPI, RS232, RS422
Familiarity with Embedded fundamentals: Timers, PWM, ADC, DAC, DMA, Interrupts, etc.
Collaborative
Able to work independently and as part of a team
Innovative thought process
Strong presentation skills.

Please phone Gavin on 01-2302400 / gavin@rftgroup.ie / www.rftgroup.ie

The RFT Group, BioPharmaceutical Division specialise exclusively in the recruitment of scientists, engineers and executives for the biotechnology, pharmaceutical and medical device sectors.