Posted on almost 5 years ago by Larry O'Leary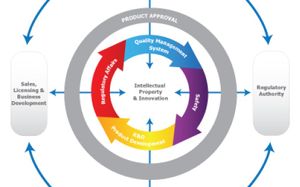 R&D Manager, Medtech Electronics
Our clients, a multinational Medtech company based in Munster, now seek an experienced Manager for the Product Development Life Cycle from concept inception through development, launch and sustaining.
The successful candidate will be the technical lead for new product development projects and leading a cross functional/ cross site teams inclusive of developing project plans, contingency plans, resource models and financial models. Hence this role will require significant Stakeholder Management expertise, with suitable candidate possessing similar experience in managing Stakeholders both locally and internationally.
This role will impact up the company's major research development projects, resulting in the development of new or refined technologies, products, materials, processes, equipment to broaden medical devices portfolio in management on this new Development hub.
This is a permanent role based in Munster area.
For further details, please contact Larry on +353 1-2302400 / larry@rftgroup.ie
The RFT Group, BioPharmaceutical Division specialise exclusively in the recruitment of scientists, engineers and executives for the biotechnology, pharmaceutical and medical device sectors. www.rftgroup.ie
Key words; R&D Engineer, Design Engineer, Medical Devices innovation, new product development, NPD / NPI, Electro-mechanical, Electronic Engineering, Medtech development, Mechanical Engineering. design for test, design for manufacturing, Limerick, Cork, Tipperary, Waterford, Carlow, Wexford, Southeast, Ireland.