Posted on almost 5 years ago by Larry O'Leary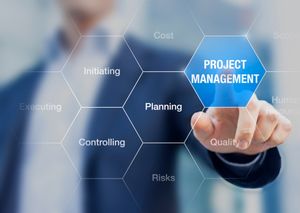 NPI Project Manager
Our client, a World Class healthcare company, who going through rapid growth due to a numerous new product introductions from both R&D and recently medical acquisitions, now seek a Project Manager who will lead NPD & NPI projects through commercial manufacture. This is a permanent role based in Cork.

The successful candidate will be an experienced Project Manager, with proven ability to manage a cross-functional projects and teams - leading cross functional teams through product development and transfer projects, both globally and locally.

Additionally this hire will use project management tools for associated projects under their control, coordinating resources and delivering projects on time and budget. This hire will provide input to functional managers on team and team member performance.
Ideally, this hire will be experienced in managing technical challenges of medical technology applications and new product development, using project management tools including minimising technical risks.
Candidates must have Manufacturing experience and exercise strong communication skills, including presentations to Site and Corporate Leadership teams.
For further details, please contact Larry on +353 1-2302400 / larry@rftgroup.ie

The RFT Group, BioPharmaceutical Division specialise exclusively in the recruitment of scientists, engineers and executives for the biotechnology, pharmaceutical and medical device sectors. www.rftgroup.ie

Follow us on: Facebook, Linked-in, twitter