Posted on almost 5 years ago by Gavin Kennedy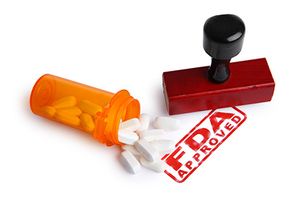 Regulatory Affairs Officer: Dublin City Centre Based
PURPOSE
Join our rapidly growing Global Regulatory Affairs team located in Dublin to prepare, contribute to and manage MAAs and Lifecycle activities for our current and actively growing range of pharmaceutical products, therapeutic indications and international markets.
RESPONSIBILITIES
Acts as responsible Regulatory Team member for assigned regulatory projects
Preparation of submissions including Marketing Authorization Transfer, CMC variation filling, initial MAA filling, labelling updates, renewals, CMC authoring and \ or updates as required.
Prepares and/or reviews regulatory documentation for DCP, MRP and National applications in line with assigned timelines.
Actively participates and employs effective communication practices with internal customers (CMC, Supply Chain, Quality, Legal, Clinical, Pharmacovigilance, Regional Regulatory Managers, Regional Heads).
Understands the Scope of Work, timelines and deliverables for a given project.
Prepare status reports and metrics for assigned projects
Perform assigned work according to current best good regulatory practice and in compliance with current legislation and regulatory guidelines at all times.
Any other duties as assigned by your Manager
REQUIRED KNOWLEDGE, SKILLS AND ABILITIES
Technical Skills/Experience
2-4 years regulatory experience, focusing on lifecycle maintenance of marketed products in Europe and/or emerging markets (e.g. variations, renewals, new Marketing Authorisation Applications (MAAs) submissions)
Preparation of relevant CTD (Common Technical Dossier) documents to support submissions, in collaboration with Technical/CMC/Clinical/Labelling experts
Experience of EU DCP and MRP MAAs
Experience of emerging markets / international RoW markets and regulatory filings
Quality control review of technical/ regulatory documents
Understanding of Regulatory strategy and determination of documentation requirements, timelines, budgets and filing options
Compliance with SOPs, Change controls and regulatory best practices
Pharmaceutical artwork review and sign-off
Project management experience - an advantage
Experience of Women's and/or Men's healthcare – an advantage
Soft Skills
Ability to work to tight timelines and manage peaks in workload
Good team player with local Dublin based and internationally based colleagues
Positive can-do attitude in growing company with expanding range of therapeutic product range
Good negotiating skills and the ability to identify and resolve issues
Excellent verbal and written communication skills
Excellent computer skills e.g. Word, Excel, data and document management systems
Cultural awareness for global ways of working
Able to act as a mentor to junior colleagues and to assist in their training and development as appropriate
Desire to grow regulatory operational and regulatory strategy experience
Keywords phrases are:
Human pharmaceuticals, MAAs, Life Cycle Maintenance, International Regulatory Affairs, Regulatory Strategy, Team player, Dublin office based.
MINIMUM REQUIRED EDUCATION AND EXPERIENCE
Degree in Pharmacy or life science-related degree plus at least 2 year's relevant human pharmaceutical experience with focus on filing and lifecycle maintenance of marketed products in Europe and/or emerging markets.
In strict confidence please contact Gavin Kennedy at The RFT Group / on 01-2302400 / www.rftgroup.ie
Follow us on Twitter, Facebook and LinkedIn
The RFT Group, Biopharmaceutical Division specialise exclusively in the recruitment of scientists, engineers and executives for the biotechnology, pharmaceutical and medical device sectors.