Posted on over 4 years ago by Larry O'Leary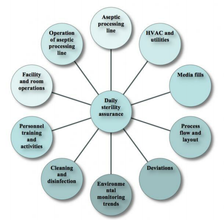 Director, Sterility Assurance Engineering
Our client is a leading global pharmaceutical leader in innovation. The Director, Sterility Assurance is responsible for ensuring that the companies programs are aligned with the overall Sterility Assurance Engineering programs and company strategy.
This is a Global role operating from Ireland. The successful candidate will serve as the global technical leader in the areas of sterilization, aseptic processing and microbiology with responsibility for all company sites.

NOTE: The new appointee will work closely alongside colleagues at the companies US plant, before transitioning to the company facility in Ireland.

For further details, please contact Larry on +353 1-2302400 / larry@rftgroup.ie

The RFT Group, BioPharmaceutical Division specialise exclusively in the recruitment of scientists, engineers and executives for the biotechnology, pharmaceutical and medical device sectors. www.rftgroup.ie

Follow us on: Facebook, Linked-in, twitter