Posted on over 4 years ago by Gerry Kennedy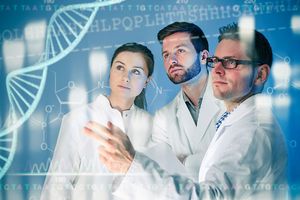 Quality Engineering Lead
Exceptional career development and advancement opportunity

Reporting to the Director of Quality, this newly created position will be responsible for integrating the Quality Regulations associated with Devices into the existing quality management program. Provide functional and strategic oversight to in-house and CMO teams to ensure consistent implementation of quality concepts especially those associated with Devices across all commercial and developmental programs.

This role is ideally suited to talented ambitious individuals who have a depth of experience in the preparation of technical documentation including Design History Files, in accordance with regulatory, design control requirements and the company's development processes.
Has a full and complete understanding of the US, Canada and EU regulations as they pertain to Drug Product Combination (devices).
Works in partnership with in-house and CMO teams to make sure that the device requirements are intrinsic to the delivery of all pipeline projects and on-going management of commercial projects.
Where problems arise, can exercise judgment within broadly defined parameters and policies to identify an appropriate course of action for obtaining results. Erroneous decisions will result in critical delay(s) in schedules and/or may jeopardize specific business activities
Interacts with Regulatory to satisfy the device criteria and can articulate such compliance in preparing and maintaining the associated regulatory files
Is an intrinsic part of the project teams and regularly interacts with management on matters concerning projects (progress, concerns etc).
Acts as an advisor across a range of functional areas to meet schedules and resolve problems.
Interacts with customers, peers and upper management to resolve issues and gain the cooperation of others.
Ensures schedules and performance requirements are met.
Ability to change the thinking of or gain acceptance of others in sensitive situations.
Able to broadly apply GMP principals to project issues, obstacles and/or goals.
Represent quality assurance within project teams providing input, strategies and options and act as a liaison on broader quality topics.
A part of the general Quality team and can carry out the full suite of regular Quality duties.
Key Duties
Partner with the project teams charged with the delivery of the pipeline projects ensuring that the device and broader quality considerations are an intrinsic part of project delivery.
Ensure that all device criteria are met for existing commercial products as well as new products that are coming on stream
Preparation of technical documentation including Design History Files, in accordance with regulatory, design control requirements and the company's development processes.
Create and evaluate any regulatory documentation / filings necessary to support a new or existing product.
Provide quality management support with an integrated analysis of project issues across all development programs.
Quality support for contract organizations, providing guidance and direction on quality concept and industry standards. Monitors changes in national and international regulatory requirements in order to contribute effectively to strategic inputs and regulatory intelligence.
Provide recommendations and guidance to quality management for the development, management, and enhancement of quality systems for development programs.
Coordinate with project teams and responsible departments for the execution of all quality aspects and attributes within each development program.
Assure all development programs have appropriate quality representation and provide them with all necessary Quality / Device considerations.
Responsible for providing relevant input to the CMO oversight program.
Act independently to determine how the methods and procedures on new assignments may provide guidance oversight of the personnel
Prepare and review pertinent sections of regulatory submissions
Actively works to develop staff and educate those team members that need to be upskilled in any aspect of Quality and/or Device regulations.
Works interdepartmentally as a team player to achieve goals.
Provide full support to the regular Quality function.
Person Spec
Bachelor's or master's degree in a scientific discipline or related field.
Minimum of 5 years' experience in pharmaceutical Quality Assurance preferentially in a Device based industry.
Extensive knowledge of US and European Drug Product GMP requirements and associated guidelines.
Extensive knowledge of US and European Medical Device standards, regulations and associated guidelines.
Experience in implementation and administration of quality systems for drug Development, manufacturing and quality control operations.
Skilled in writing regulatory submissions a distinct advantage.
Strong written and oral communication skills.
Has a thorough understanding of the regulatory process from IND through commercialization.
Has a thorough understanding of risk management principles and methodologies and their application in Quality Management Systems for Drug Product Combination (devices).
Certified Lead Auditor.
Ability to manage budgets and evolve as project needs change.
Strong project management skills
CV to Gerry Kennedy The RFT Group gerry@rftgroup.ie 01 2302400