Posted on over 3 years ago by Laurentina Kennedy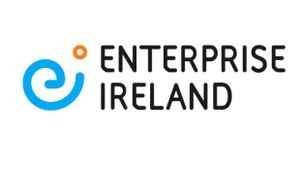 Powering Irish firms to compete globally
Venture capital funds play a key role in job creation, export growth and innovation, as they target innovative, high-growth companies that can be scaled internationally (stock photo)
Although you might not realise it, whenever you travel overseas, you're likely to encounter the best of Irish innovation. Got a tailored email from your airline? That was likely powered by Boxever, which provides AI-powered personalisation.
Rented a car through that airline's website? The transaction was almost certainly due to CarTrawler, a leading travel tech platform.
And if you treat yourself to a top-of-the-line rental car, its digital connectivity capability probably came from Cubic Telecom.
Not only are all these businesses Irish, but they also all benefited from support by Enterprise Ireland at critical points, as have many other Irish companies that have become worldwide market leaders. 
In fact, with 200 seed-stage investments, Enterprise Ireland was recently named as the second most active investor in the world (and first in Europe) in 2019 by PitchBook, a leading venture capital and private equity platform. 
This ranking draws attention to the culture of innovation and entrepreneurship in Ireland. International venture capitalists not already active here will see there are many incredibly exciting businesses starting and scaling here. 
A significant percentage of our investments are in high-potential startups (HPSUs), because we know supporting them is vital for job creation. Startups in their first five years of existence create two out of every three new jobs in Ireland. 
In line with Enterprise Ireland's regional strategy and women-in-business strategy, a high proportion of our investments in startups are outside of Dublin, and last year we invested in 38 female-led startups.
Furthermore, all the strategic supports and funding we offer are designed to enable companies to start, to scale and, eventually, to become large companies that impact upon the Irish economy significantly.
We are a trade and innovation agency. Our key targets to 2020 are to support our companies to grow jobs by 60,000, to drive exports of €26bn, to see expenditure on innovation of €1.25bn and for Irish companies' expenditure in the Irish economy to reach €27bn. 
These overall goals drive everything we do, including facilitating access to international markets, and building executive skills in our client companies, as well as providing funding.
We support businesses throughout their growth journeys.
The Competitive Start Fund offers pre-seed stage funding, aimed at supporting early-stage companies to validate early technical and commercial milestones; attain some degree of product/market fit; and gain early-stage customer traction and feedback, with a view to making sufficient commercial progress to commence seed-stage funding discussions.
HPSU is seed-stage funding that supports companies as they start the early-stage scaling journey; build early-stage sales; validate business models; and grow a customer base, with ongoing technical/product development.
Enterprise Ireland is a co-investor at this stage with both institutional and private investors.
During 2018, the Enterprise Ireland Seed and Venture Capital Schemes supported more than 80 Irish-based companies, with a total investment value of over €72m to venture capital funds.
This takes the total number of Irish companies supported through these schemes to more than 500.
Venture capital funds play a key role in job creation, export growth and innovation, as they target innovative, high-growth companies that can be scaled internationally. 
In fact, a report published last month by DCU Business School found that venture capital and private equity-backed companies have invested €5bn in Irish SMEs since 2003 and, through syndication, have attracted a further €3bn in funding from international firms.
This investment helped to create more than 100,000 jobs during that time. 
The third investment pillar we support is the Halo Business Angel Network (HBAN), which facilitates engagement between angel investors and companies that need investment.
Last year, HBAN saw more than €16m invested into 66 companies, making it a crucial part of the whole ecosystem.
Regardless of the type of investment, we are committed to promoting and driving diverse entrepreneurship and innovation in Ireland.
We want to see our investments translate into economic benefits across the country, while supporting Irish companies to achieve an impact around the world.
Leo McAdams is head of the investment services division, Enterprise Ireland
Sunday Indo Business