Posted on about 3 years ago by Laurentina Kennedy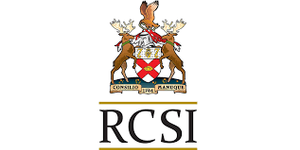 Irish patients in breakthrough treatment trial for peanut allergy
The world's largest peanut allergy treatment trial has found that a new oral treatment can reduce sensitivity to peanuts. The findings could lead to new treatment approaches for people living with peanut allergy, the leading cause of food-related anaphylaxis.
Professor Jonathan Hourihane, Professor of Pediatrics at RCSI University of Medicine and Health Sciences and CHI Temple Street led the immunotherapy trial in Ireland, which involved more than 30 Irish children in Cork and Dublin, with Dr Aideen Byrne, CHI Crumlin and Tallaght. The study has been published in Opens in new windowThe Lancet Child & Adolescent Health.
The ARTEMIS trial demonstrated that after undergoing a new immunotherapy treatment known as AR101, 67% of peanut-allergic children could tolerate eating up to three peanuts after the treatment was administered over a nine-month period. Researchers also found that the children who still experienced allergic reactions to peanuts after the treatment had much milder reactions and used adrenaline injections far less often than those children who had been on a placebo treatment. AR101 is licensed in the US but is not yet licensed in Europe.
"This AR101 treatment programme is a game-changer for anyone affected by peanut allergy. It works by introducing initially minute controlled amounts of peanut protein, with escalation over a sustained period of 6 to 12 months, building up a patient's tolerance to peanut. We have seen patients go from being highly allergic to very small doses, like one-tenth of a peanut, to being able to manage to eat the equivalent of 2 or 3 peanuts without a significant reaction," said Professor Jonathan Hourihane.
Peanut allergy is a condition in which the body's immune system mistakenly identifies even small amounts of peanut as harmful. Peanut allergy is one of the most common food allergies, which affects over 17 million people in Europe. The prevalence of peanut allergy in Europe has doubled between 2005 and 2015, and allergists would expect every school to have at least 1 and sometimes up to twenty peanut allergic children at risk of anaphylaxis, a potentially life-threatening reaction. Peanut allergy accounts for the majority of food allergy-related deaths.
Peanut allergy usually persists into adulthood and there currently are no approved treatment options in Europe. Despite vigilance, accidental exposures may occur and cause reactions of unpredictable severity, leading to a lifelong risk of severe reactions.
ARTEMIS (AR101 Trial in Europe Measuring Oral Immunotherapy Success) evaluated the efficacy and safety of AR101 in 175 peanut-allergic participants aged 4 to 17 years across 18 sites in seven European countries - France, Germany, Ireland, Italy, Spain, Sweden and the United Kingdom.
The latest findings may lead to better management of peanut allergy, Professor Hourihane and the team concluded.