Posted on almost 3 years ago by Laurentina Kennedy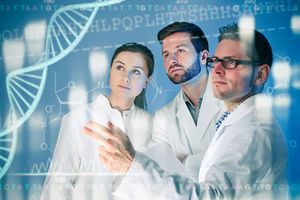 Making It Work: Irish firm to launch children's cancer

treatment in US
Shorla Pharma recently closed a €7.4 million funding round and will target American hospital groups with its product

to fight T-cell leukaemia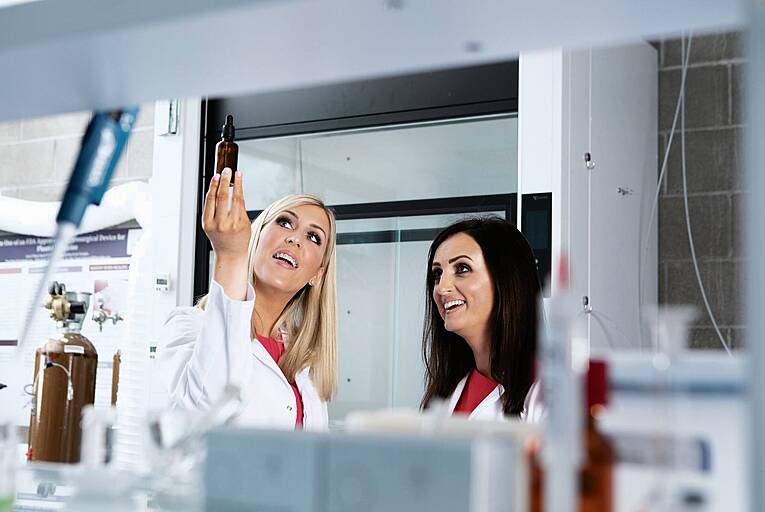 Orlaith Ryan, left, and Sharon Cunningham, co-founders of Shorla Pharma which develops oncology drugs for women and children
An innovative cancer treatment developed in Ireland for children with T-cell leukaemia will launch in the US, where its Tipperary-based creators plan to target
hospital groups and speciality pharmacies.
Sharon Cunningham and Orlaith Ryan launched Shorla Pharma in late 2017 to develop new cancer treatments for women and children.
Now, on foot of a recently closed €7.4 million funding round, the Clonmel company will begin to sell its first product in the US in the new year with help
​from Tracy Woody, the former chief commercial officer of US biopharmaceutical Versartis.

Woody recently joined Shorla's board of directors alongside John Moloney, the former Glanbia chief executive and current chairman of DCC plc.
Ryan said the two appointments would help the start-up to find its feet in the US, its initial target market.
"Both John and Tracy have a lot of commercial and strategic experience in the global food and pharmaceutical sectors, particularly in the US.
I think their input will really help to accelerate our growth and development," she said.
"We're preparing to launch our first product in the US next year for the treatment for T-cell leukaemia, particularly in paediatric patients. We also plan to begin
clinical trials for a novel oral solution we've developed to treat glioblastoma, a type of brain cancer, again with a focus on the paediatric population
and on patients that have difficulty swallowing."
As new members of Shorla's board, Woody and Moloney are joining existing directors Harcharan Singh, chief executive of Glopec International, Alan O'Connell,
a partner at Seroba Life Sciences, and Tom Brennan, co-founder or Eirgen Pharma.


Seroba Life Sciences was the lead investor in Shorla's recent Series A funding round. Other backers include Enterprise Ireland, the state agency.
Cunningham and Ryan set up Shorla having worked at Eirgen before its acquisition in 2015 by Opko, the US drug company.
They spent two years preparing their business plan before incorporating Shorla in late 2017.
"Our focus is on developing innovative oncology drugs for women and children, with a focus on rare cancers where existing treatments are limited,
in short supply or inadequate," Cunningham said.
"We've developed an advanced pipeline of products to treat a number of unmet patient needs. Our ultimate goal is to establish a reputable brand.
That is really important to us. We want the products we are developing to genuinely enhance the lives of cancer patients and their families."
Shorla Pharma employs five people in Clonmel, and is currently recruiting in both Ireland and the US.
"We're looking for a regulatory affairs manager, senior product development scientist and an operations specialist here in Ireland, and for a commercial
operations officer in the US," Ryan said.
"These are highly specialised roles, and once we've launched in the US, we plan to look at other territories."