Posted on over 2 years ago by Laurentina Kennedy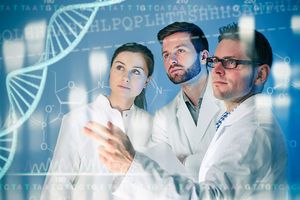 KINSALE, 26 July 2021 – Eli Lilly Kinsale Limited
The Taoiseach, Micheál Martin, today opened the single largest Solar Farm in the Republic of Ireland. Developed in a joint venture by Eli Lilly and Company and Enerpower, the 16-acre facility will help power a significant proportion of the Lilly plant at its Dunderrow site (near Kinsale) with sustainable energy.

The ground-mounted Solar Farm will produce up to 5.6MW of power allowing Lilly to reduce its annual use of electricity from carbon sources by almost 6GWH and its carbon footprint by 2,350 tonnes. Comprised of 12,600 individual solar panels and costing €5m the development was a joint investment between Lilly and Enerpower, with Enerpower receiving support from the Sustainable Energy Authority of Ireland.

Lilly already uses a Combined Heat and Power (CHP) Plant that efficiently produces approximately 45% of the site's electricity. By adding the power generated by the solar farm the quantity of electricity it needs will be further reduced by approximately 65% at peak solar output.


Taoiseach Micheál Martin said: "The Lilly name has long been synonymous with Cork and Ireland, having had a presence here for four decades. They have invested substantially in their Cork operations over those decades as they evolved their operations and in the process have become a substantial and important employer in the region. With the opening of their new solar farm and extension to their biotech facility they are again demonstrating their ongoing commitment to Cork and to Ireland. This solar farm, the largest in Ireland, developed in partnership with Enerpower, sees them lead by example in reducing their electricity use from carbon to more sustainable sources. The expansion of the biotech facility, with the potential to create further jobs on this site is most welcome and reinforces Lilly's commitment to innovation. I wish Lilly every success with both of these projects."


"Lilly is delighted to partner with Enerpower on this state-of-the-art solar facility and acknowledge the support of the Sustainable Energy Authority of Ireland to help bring this project to fruition," said David A. Ricks, Lilly's chairman and CEO. "We're proud of our team in Kinsale for their contributions over the past 40 years to produce medicines that make life better for millions of people around the world."

Owen Power, CEO Enerpower commented: "This solar development is the Republic of Ireland's largest ever installation of solar panels. Over its lifetime, it will provide enough energy to power the equivalent of all the households of Kinsale for the next 20 years. The project was delivered during a very challenging year for all and demonstrates the speed at which large energy users can reduce emissions quickly. On-site Solar PV renewable generation is one of the most sustainable ways to reduce fossil fuel generated electricity. Enerpower is delighted to be involved with this project - the journey to a zero-carbon world will require many actions, and projects like this are an exciting step forward in the energy transition. We would particularly like to thank the SEAI BEC programme for their support and Lilly for their forward-thinking renewable electricity ambitions."

"Despite everything that's been going on for the last year and a half, this solar energy project was delivered on time and that's down to the hard work of everyone involved," said Todd Winge, Lilly Kinsale General Manager. "That this project happened is due to a great engineer, Eamon Judge, who's been with us for over four decades and whose passion for environmental sustainability was a key driver in the delivery of this initiative"

The event today also saw the official opening of an expansion to an existing large-scale biotechnology manufacturing facility at the Lilly Kinsale campus. Lilly began producing active ingredients for medicines at its Kinsale facility in 1981, so is marking its 40th anniversary this year. The site has been built on innovation over those 4 decades. In the early 1980's high volume antibiotics were the mainstay of operations, while in the 1990's new and innovative treatments for mental illness, heart disease and cancer were made in Kinsale. 2008 saw the advent of a completely new type of medicine manufacturing technology at the site with investment in a state-of-the-art biotechnology facility to make monoclonal antibodies. The opening of this latest biotechnology expansion sees that history of innovation continued.

Lorraine O'Shea, Biotech Plant Manager at Lilly Kinsale noted "Since we started this project in 2017, the Lilly Kinsale team and our project partners have shown fantastic commitment in getting us to this day. Even the global pandemic didn't create an unsurmountable challenge, and I am delighted to celebrate the opening with them here today. I must also recognise the team who are working from home and can't be with us due to Covid-19 restrictions – they have been integral to the delivery of the project and indeed the running of our entire site over the last 18 months. We are looking forward to seeing everyone back on the campus soon so that we can mark this achievement with all our employees"

IDA Ireland's Head of Life Sciences, Michael Lohan said: "The opening of Lilly's latest biotech facility at it's already considerable campus here in Kinsale is another milestone in its long history of successful operations in Ireland. A company that has always been innovation-led, this expansion continues Lilly's work in the development and manufacture of next generation medicines and enhances the already strong reputation Cork and the South Region enjoys as a prime location for global pharma companies to locate to, successfully trade from and scale up their operations. This expansion has the potential to create a substantial number of new jobs in addition to the large number already employed on the site. With the new solar farm in partnership with Enerpower, Lilly is demonstrating leadership and innovation in developing its green credentials, reducing its carbon footprint. IDA Ireland looks forward to continuing to partner with Lilly as it plans for an exciting future."


About Eli Lilly and Company
Lilly is a global healthcare leader that unites caring with discovery to create medicines that make life better for people around the world. We were founded more than a century ago by a man committed to creating high-quality medicines that meet real needs, and today we remain true to that mission in all our work. Across the globe, Lilly employees work to discover and bring life-changing medicines to those who need them, improve the understanding and management of disease, and give back to communities through philanthropy and volunteerism.

Eli Lilly and Company in Ireland
Lilly operations in Ireland are primarily based in County Cork, with a state-of-the-art manufacturing campus in Kinsale and a Global Business Solutions Centre in Little Island. The company also has a sales and marketing team dispersed throughout the country. Lilly has a workforce of about 2,500 people in total, across all its operations in Ireland. To learn more about Lilly, please visit us at lilly.ie

About Enerpower
Established in 2005, Enerpower is Ireland's largest Solar PV installer and are the first to install on-site renewable energy generation at an industrial scale in Ireland. The company was founded to meet the demands of the changing business landscape whereby businesses were looking towards the environmental and economic benefits of choosing renewable energy. Enerpower is committed to making renewable energy more accessible and affordable for all businesses to achieve and deliver the most sustainable electricity exactly where it is needed.