Posted on over 1 year ago by Laurentina Kennedy Latest Pharmaceutical & Medical Device Job Announcements for Ireland
Ireland's pharmaceutical and medical device industries have seen excellent growth over the last few years.
This growth has, of course, led to many companies looking to hire more staff. It can be difficult to keep track of which companies are still in the process of recruiting for these announcements so we thought we'd do it for you!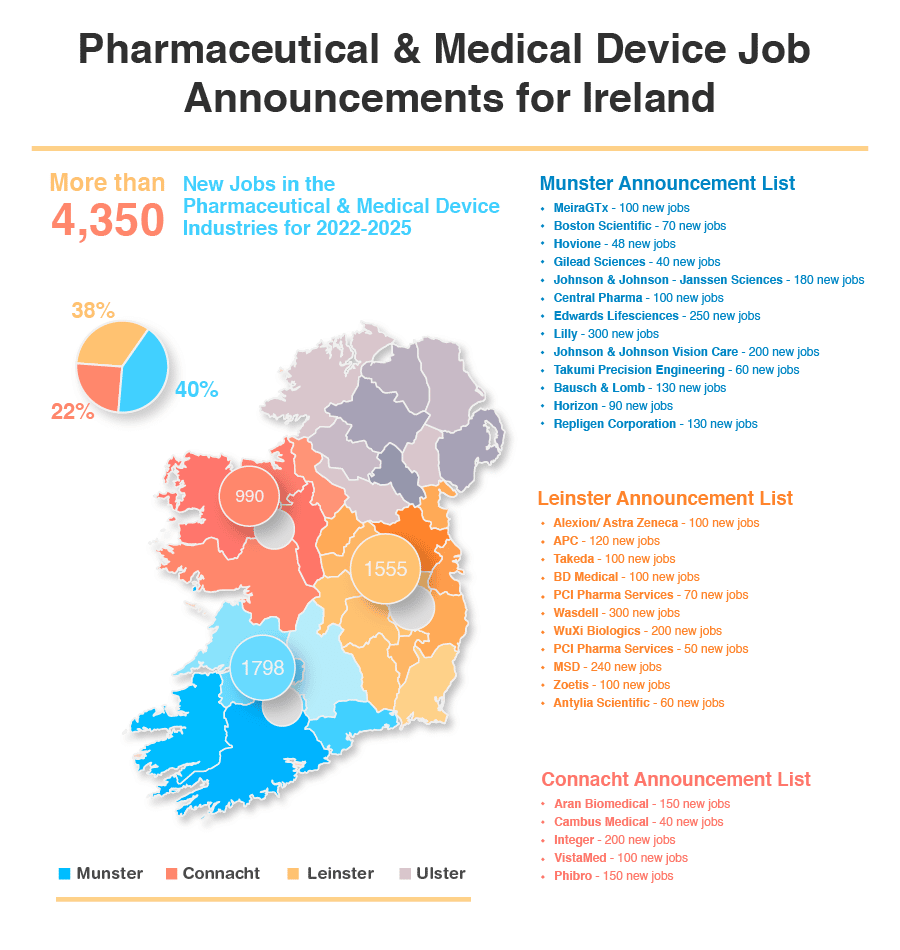 Our Irish Job Announcement List
The page contains a list of expansions plans and job announcements from 2020 to March 2022 that are recruiting or will be recruiting till 2025. The links here are to news articles to let you see details of the announcements. To follow up, visit the company career pages or contact them directly. You can find a complete list of links to company career pages on our Job Website Directory.
We'll be updating this page regularly so check back every so often to see new announcements!