Posted on 12 months ago by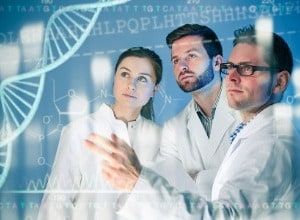 ​
​
​
​
​
Alzheimer's-slowing drug labelled historic
​
​
By James Gallagher Health and science correspondent
Trial results of a drug appearing to slow Alzheimer's disease represent a "historic moment", experts say.
Pharmaceutical companies Eisai and Biogen have said their drug works when given in the early stages of the disease.
The full details have yet to published, but it appears to slow the pace of the brain's decline.
And even the limited data has generated excitement among dementia scientists and charities.
​
Mental agility
The drug, lecanemab, is designed to remove clumps of toxic beta-amyloid proteins that build up in the brains of people with Alzheimer's disease.
Dozens of other drug trials have failed, leading to questions about whether amyloid was really causing the disease.
In this trial, 1,795 volunteers in the early stages of Alzheimer's disease were injected with lecanemab every two weeks and regularly had their memory and mental agility tested.
The pace of cognitive decline had been reduced by 27% over the course of the 18-month trial, compared with people given a dummy, or placebo, treatment, the pharmaceutical companies said.
They also showed levels of the toxic protein were lowered in the brain.
Side-effects included brain swelling and headaches.
The drug will not work for other forms of dementia.
'Truly encouraging'
Biogen chief executive Michel Vounatsos said: "Today's announcement gives patients and their families hope that lecanemab, if approved, can potentially slow the progression of Alzheimer's disease and provide a clinically meaningful impact on cognition and function."
The companies are now applying for regulatory approval for the drug to be given in the US, Europe and Japan.
Alzheimer's Research UK research director Dr Susan Kohlhaas said it was a "breakthrough" and a "historic moment for dementia research" as it was the first large clinical trial "in a generation to successfully slow cognitive decline".
Prof John Hardy, from University College London, said the results were "truly encouraging" and "look like the first truly positive mechanistic trial results in Alzheimer's disease".
"The results look modest but real," he said.
"This is clearly not a magic bullet but it looks like a definite 'end of the beginning'."
'Positive result'
The same companies previously announced a much hyped Alzheimer's drug called aducanumab.
But its US launch was widely criticised and the EU refused to allow it over doubts about whether it worked.
The early data for their latest drug appears clearer, but the full details are not expected to be announced until November.
Prof Rob Howard, professor of old-age psychiatry, at UCL, said: "This is an unambiguously statistically positive result and represents something of an historic moment, when we see the first convincing modification of Alzheimer's disease.
"God knows, we've waited long enough for this."
Follow Jameson Twitter.
​
​
​
​