Posted on 10 months ago by Laurentina Kennedy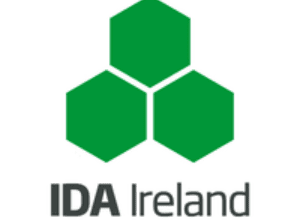 ​
​
​
​
​
Ireland's foreign direct investment agency has some of the biggest names in medtech investing in the country.
Within recent years, a number of major medtech companies celebrated anniversaries. Abbott's was 70 years; Medtronic's was 40 and Boston Scientific's was 25.
That's how long those companies have operated in Ireland.
Gerard Kilcommins, Medtronic VP of global manufacturing, vascular therapies and implants and country director in Ireland, said in a report earlier this year that its 40-year anniversary represents "an important milestone" in the company's history.
"Our sites in Ireland have played a significant role in Medtronic's evolution from medical device manufacturer to a global leader in healthcare technology," Kilcommins said in July.
Each of those three companies, plus many more big names in medtech, choose Ireland for a broad range of investments. IDA Ireland — the foreign investment arm for the Irish government — aims to attract those companies and help them grow within the country.
"We create long-term sustainable, successful employment and investment in Ireland," Rachel Shelly, head of medical technologies at IDA Ireland, told MassDevice. "We have a very long track record of working with multinational companies. In the first instance, we encourage them to come and set up in Ireland, and after that, it's helping them to really grow, build and transform their operations over time.
In total, IDA Ireland supports about 1,600 multinational companies that actually employ around 275,000 people. A third of those companies have been in Ireland for more than 20 years.
Medtech investments in Ireland have boomed
Medical device companies have been fierce in their Irish investments of late. Recent examples include:
· Abbott spending $450M to up FreeStyle Libre production in Ireland.
· Boston Scientific pouring €100M into its Irish campus.
· Stryker opening a new 3D printing facility in Ireland.
· J&J Vision spending €100 million to expand its Irish facility.
· Medtronic adding 200 jobs in Galway.
Why Ireland?
Shelly laid out a few reasons for choosing Ireland. That includes its track record, talent pool and an open economy and ecosystem.
The anniversaries celebrated by Abbott, Medtronic and Boston Scientific highlight the success of their Irish operations, she explained.
"That gives companies an awful lot of comfort when they set up an Ireland — that they're in a very trusted location with very good knowledge and very good performance, particularly because it's such a highly regulated industry," said Shelly.
Shelly called the Ireland education system "probably one of the best in Europe." Coupled with a young population, she said there's a constant stream of new talent coming through.
When sharing news of a site expansion in Ireland earlier this year, John Lynch, plant leader, J&J Vision Care Ireland, called it "an incredible opportunity to join a diverse workforce made up of the best and brightest minds, delivering cutting-edge medical technologies that transform lives."
On top of that, the country's open economy fosters that talent. A European citizen can live in Ireland with no restrictions, meaning talent from all over Europe can join the homegrown options. The country's ecosystem also benefits from a strong base of indigenous companies and sub-suppliers. Those companies work closely with the newcomers to Ireland, helping them access materials, services and supplies in close proximity to their operations.
Shelly said this ecosystem helps the companies get up and running quickly, then get successful and grow.
"That's where we step in," she said. "We partner with companies, and then we provide a lot of support for innovation, a lot of support for upscaling and really now increasingly more and more support around sustainability. So, it's really about helping companies from a very practical point of view. To evolve and develop and grow what they're doing in Ireland."
The added benefits of the country's economic setup
In a presentation at AdvaMed's The MedTech Conference, Damien O'Brien, IDA Ireland's VP of life sciences, explained some of the government's incentives to bring these companies to Ireland.
According to O'Brien, there was about $345 million spent on R&D in the medtech sector in Ireland in 2020. IDA provides its own incentives. Coupled with the Irish government's 25% R&D tax credit for companies engaging in in-house R&D, it represents a big draw for companies to come to Ireland.
"With the R&D tax credits and IDA's R&D funding, it's a key strategic pillar of the Irish government's strategy to increase the level and the amount of research and development taking place in the country as a whole," O'Brien said.
Key priorities for Ireland include investing in digitalization, supporting sustainable solutions and growing its R&D system. O'Brien stressed that manufacturing isn't the only area in which the country is picking up investments and services.
Additionally, the country is "consistently ranked year-on-year" as one of the easiest places to do business, he said. It's also seen as one of the most competitive locations to do so.
Ireland aims to be an outward-looking country, he explained. It holds a commitment to the European Union, he said, and plans to continue that "long into the future."
A long-time point of attraction for Ireland is its relaxed corporate tax laws. Despite ongoing changes, O'Brien said the country intends to maintain its 12.5% rate for companies with revenues totalling less than $750 million. He doesn't see that as a hindrance to winning further investments, as results in 2020 and 2021 demonstrated continued interest.
"Ireland continues to win more than its share of investments in the medtech industry," O'Brien said. "Corporate tax is just one pillar of Ireland's value proposition to win investments."
Will companies continue to invest in the country?
Shelly said the country had a lot of investment built up steadily over several years into the 1990s. It's remained stable since and Ireland's track record of setting up first-time companies speaks for itself, she noted.
However, a massive aspect of the continued investment is the reinvestment of companies that already established operations in Ireland.
Another growth factor comes in the form of the evolution of the industry. COVID-19, in particular, pushed medtech toward digitization and smart manufacturing, Shelly said. At the government level, IDA Ireland recognized this and decided to invest in a new advanced manufacturing center. IDA Ireland aims for the center to provide support for companies in the manufacturing space. This could help them adopt and accelerate the new technologies.
Shelly said the World Economic Forum nominated Depuy Synthes' Cork facility as a "global lighthouse for digitization." ResMed represents another company working on next-generation technology in Ireland
"We've moved from being a really, really strong location for devices and making devices into a really, really strong location for medical technologies in all its forms," said Shelly. "Hopefully, that will continue."
Shelly said other initiatives, including climate action plans and sustainability, help the country continue to attract business. The country will continue to look for every avenue to continue to attract the evolving medtech industry.
"It's important for us to ensure that we keep a very pro-business and proactive business environment for companies to come and stay and live and work," Shelly said. "Our relationships with our clients are really important to really understand what the needs of businesses are and make sure that we feed all of that back into the system so we can respond to make sure Ireland stays as a really, really good place for companies to invest."
​