Posted on 9 months ago by Laurentina Kennedy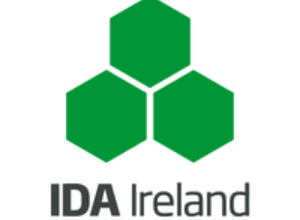 ​
​
​
​
​
IDA Ireland names Lohan as its new CEO
​
IDA Ireland has appointed Michael Lohan as its new chief executive.
Mr Lohan is currently IDA Global Head of Life Sciences and Talent Transformation and Innovation Departments and is a member of its Executive Leadership team.
He will take up his new role on April 17 and succeeds Martin Shanahan who stepped down last year.
IDA Chairman Frank Ryan said that Mr Lohan was selected from a strong field of candidates, both internal and external, following a rigorous recruitment process.
"The board is confident that Michael has the required experience to lead IDA in the ongoing implementation of our current strategy and on the future development of the organisation," Mr Ryan said.
"He will continue to lead IDA in the attraction of foreign direct investment to Ireland and the winning of investments for regional locations," he added.
IDA Ireland has enjoyed strong results over the last number of years, despite the challenges brought by the difficult global economic environment.
There are now over 300,000 people working for about 1,800 foreign companies based in Ireland, the highest level ever recorded.
Mary Buckley will continue as Interim CEO until April 16, at which time she will revert to her role as Executive Director, IDA Ireland.
Michael Lohan took up his current role at IDA Ireland as Global Head of Life Sciences Division and Talent Transformation and Innovation Department and Executive Team member in 2017.
Mr Lohan is a board member with Digital Manufacturing Ireland, a governance member on the SSPC research centre for pharmaceuticals and previously worked with the Irish Medical Association - the business association within Ibec representing the medical devices and diagnostics sector.
He is also an Advisory Board member for the Disruptive Technology Innovation Fund.
Mr Lohan joined IDA Ireland in 2003 from the private sector where he held a number of different management positions including responsibility for New Business Solutions with Nortel's European Operations in Galway and a management role with IEC Electronics European Operations.
He holds an MSc in Technology Management and is a graduate of the Berkley Executive Programme.​
Minister for Enterprise, Trade and Employment Simon Coveney said he was looking forward to working with the new IDA CEO to sustain Ireland's success in winning and retaining investment and jobs in an increasingly competitive international environment.
"We must ensure that Ireland continues to attract and retain overseas investments and the jobs they provide and that our value proposition continues to be amongst the best in the world," Mr Coveney said.
The Minister said that IDA Ireland is recognised as a leading investment promotion agency, responsible for supporting over 300,000 jobs in multinational companies across the country.
"The performance of our FDI sector has reached record levels, notwithstanding the current resetting by the tech sector, and I am looking forward to working with Michael and the IDA in maintaining Ireland's strong performance in attracting and retaining high-quality FDI," he said.
"My Department and IDA will work hand-in-glove to maintain Ireland's strong performance in attracting high-quality mobile FDI to Ireland in such key sectors as ICT, Lifesciences, Financial Services and frontier manufacturing, as well as further embedding the many FDI companies already located here, built up over the seven decades of IDA's existence," he added.​