Posted on about 1 month ago by Laurentina Kennedy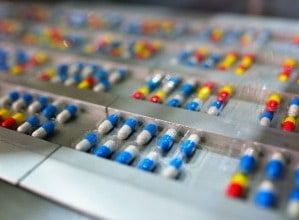 ​
​
​
​
​
Irish exports hit near record €19.5bn in June on back of strong pharma trade
Exports of pharmaceutical products and organic chemicals accounted for around 60% of total exports
Ireland is a global hub for pharma and medtech, playing host to 24 of the top 25 biggest players
Ireland exported a near record €19.5 billion worth of merchandise in June, with big pharma once again the main driving force. This was the second highest monthly total recorded, eclipsed only by €20.3 billion of exports reported in March last year.
The latest trade numbers from the Central Statistics Office (CSO) show the value of exports across all categories rose by 10 per cent to €19.5 billion in June compared to the same month last year.
Exports of medical and pharmaceutical products (at €7bn) and exports of organic chemicals accounted (at €4.4bn) accounted for around 60 per cent of total exports in June. Ireland is a global hub for pharma and medtech, playing host to 24 of the top 25 biggest players, including Pfizer, Johnson & Johnson, BMS, Roche, Novartis and AbbVie.
Despite the strong performance in June the value of goods exports for the period January to June was down 3 per cent to €102 billion, when compared with the same period of 2022, which is keeping with predictions that Ireland might see a modest dip in the value of exports this year on the back of a record 2022.
The latest figures show the value of goods imports decreased by 4 per cent to €12.3 billion in June compared with June 2022 in unadjusted terms.
The State's seasonally adjusted trade surplus jumped by 70 per cent to €6.6 billion in June compared with the previous month. The adjusted number removes the month-to-month fluctuations that may occur due to seasonal patterns in trade.
Exports to Britain were €2.3 billion, which was 12 per cent of total exports in June. The products which accounted for the largest share of exports were chemicals and related products (at €1.4bn) and food and live animals (at €345m). Exports to Britain for the first six months of 2023 increased by 9 per cent to €9.5 billion when compared with the first six months of 2022.
Imports from Britain in June were €1,7 billion, which was 14 per cent of the total value of imports.
The figures showed the EU accounted for €6.7 billion (34%) of total goods exports in June, of which €1.7 billion went to Belgium (Antwerp is a global distribution hub for pharmaceuticals), €1.3 billion went to Germany, and €1.3 billion went to the Netherlands. The US was the main non-EU destination accounting for €5.7 billion (29%) of total exports in June.​