Posted on about 2 months ago by Laurentina Kennedy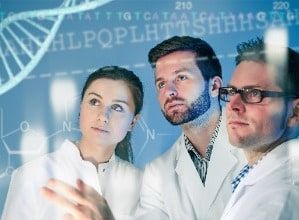 ​
​
​
​
​
​
Amgen's plans for €1bn Waterford campus in doubt
The US biotech giant says it will evaluate options following completion of €26 billion takeover of Horizon
​​
Fresh fears have emerged that Amgen, the US biotech giant, will dramatically scale back a planned €1 billion campus in Waterford after it completed its acquisition of Horizon Therapeutics.
In a statement to the Business Post this weekend, the company said it will carry out a "network-wide evaluation" to assess whether it will go ahead with the investment, which was due to add 350 high-paid jobs to the city.
On Friday, the US drug company announced it had finally completed its $27.8 billion (€26 billion) takeover of Horizon, following months of wrangling with US competition authorities.
​
Prior to the takeover deal being announced, Horizon was awarded planning permission in December last year to build a state-of-the-art drug substance manufacturing facility and office campus in Waterford city, at a cost of between €800 million and €1 billion.
The planned biotech campus was set to be used as the new global headquarters for Horizon, which currently operates from its head office in St Stephen's Green in Dublin. Once Amgen's acquisition of Horizon was announced in December, work ceased on the Waterford project.
Amgen said the Waterford site was now part of its global network and that it needed some time to evaluate its manufacturing supply options.
"We are actively working on our future state organisational design and hope to share further details soon. Waterford is now an Amgen site and will become part of the network-wide evaluations that we continually carry out to consider our supply options to ensure reliable and efficient supply for patients. It will take some time to assess this in conjunction with our entire network capabilities and capacity," a spokeswoman for the US pharma giant said.
As previously reported by the Business Post, Amgen is likely to scale back the size of the Waterford campus that Horizon had originally planned. The company is understood to be assessing plans to reduce the investment to a standalone €400 million facility, which will either be located in Waterford city or at the company's existing site in Dún Laoghaire, Co Dublin.
The Waterford site is still attractive for the company, given that it already has planning secured. However, Amgen may opt to locate the biotech facility at its Pottery Road site in south Co Dublin, where it currently operates a drug formulation and filling facility and employs almost 700 staff.
Horizon received planning permission in November last year to build a 320,000 square foot drug manufacturing site in the IDA business and technology park on the outskirts of Waterford city which will create close to 350 jobs.
The plant will manufacture rare-disease biologic drugs as well as development-stage medicines. In an interview with the Business Post last year, Tim Walbert, the chief executive of Horizon, said the firm had chosen to establish a large-scale biotech facility in Ireland because of the talent pool in the country.
"We wanted to be in Europe and this was the best place we could be. For us the advantages of Ireland are not tax-based. It's a great European hub with access to talent across sectors, and certainly in the biopharma sector. It's English-speaking, and it's a great place to locate your European business," Walbert said.
Horizon first entered the Irish market through a corporate inversion in 2014 when it bought Vidara Therapeutics International, an Irish company, for $587 million. Horizon still employs around 200 people in its Dublin office.
In 2021, the company made its first move into direct manufacturing when it paid almost €55 million to acquire the Waterford drug production facility owned by Eirgen Pharma, the Irish-founded company now controlled by US drugs firm Opko.
​
​
​