Posted on about 2 months ago by Laurentina Kennedy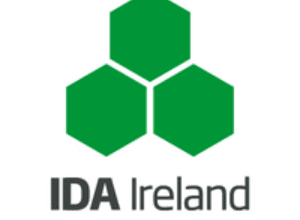 ​
​
​
​
​
U.S. Medtech Companies Turn to Ireland to Improve Profitability
​
​
A recent paper by McKinsey stated that "Medtech leaders are devising strategies to catch the next wave of value creation amid uncertain macroeconomics and evolving industry trends." Defining how these advancements will unroll is a key topic under discussion at the Medtech Conference taking place October 9-11 in Anaheim, California, but routes to future success in the fast-growing medtech industry are already being created by some leading U.S.-based companies. While seeking the world's lowest-cost manufacturing locations is an established concept in many industries, medtech firms don't necessarily all follow this maxim, realizing that other important factors can position them to achieve greater success – current and future – in this demanding, science-driven industry.
Issues like reliability, quality, stability, efficiency, access to high-quality workers, sustainability and other factors have been convincing American medtech leaders to establish operations in Ireland for half a century. Presently, Ireland is home to 14 of the top 15 medtech companies; in excess of 300 companies employing more than 40,000 people in the sector. This long list includes major firms like Medtronic, Stryker, Edwards Lifesciences, ResMed, Abbott, Johnson & Johnson, Boston Scientific and more. So why are U.S. medtech firms choosing Ireland to help them achieve competitive advantage?
1. A resilient supply chain
Being closer to patients has increasing importance in an industry where companies want the benefits of two-way communication with patients – who are more prone these days to research their medical issues online -- providing input and companies using this data for faster interventions and promising new approaches.

Being closer to patients was a key goal when Edwards Lifesciences opened a new Irish manufacturing facility in late 2021 to make delivery components for its transcatheter heart valve therapies. Already in Ireland since 2018, Edwards Lifesciences can now connect more quickly with the suppliers, medical facilities, doctors and patients in the region with the goal of helping heart patients live longer, healthier lives.
American medtech companies have long been aware that the large European market presents a stable, progressive geography with modern manufacturing facilities and stringent quality requirements that contribute to better products so locating in the EU's only English-speaking nation helps the supply chain in this regard as well. These were among the key factors for Abbott, which now maintains 10 sites in Ireland employing 6,000 people, with the most recent, announced last April, being a 30,000-square-meter plant that will manufacture its Free Style Libre 3 glucose monitoring system. Abbott is able to find a wide range of expertise in Ireland, from highly educated scientists to skilled plant workers.
2. The importance of maintaining quality
One healthcare concept that's top of mind of late in medtech is value-based healthcare, which is primarily about product quality and patient safety. On the quality end, companies are focused on the quality of their staff, their manufacturing technologies and their facilities. This was a factor leading Dexcom, a leader in continuous glucose monitoring for diabetics, to announce last May that it was building a new global manufacturing facility in Ireland, adding 1,000 medtech experts to its staff there and investing €300 million over five years. The company was attracted by the local talent pool and the greater ease of developing world-class manufacturing processes – in this case for Dexcom's new highly automated and efficient manufacturing operation with an emphasis on green technologies.

This kind of focus has already been proven to enable growth and profitability. Medtronic marked 40 years in Ireland in 2022, today employing more than 4,000 people across five sites. Over its time there, the company has expanded its manufacturing presence to also include new product development, sustaining and process engineering, customer innovation and global shared services. According to the company, its Irish sites have played a major role in its evolution into a global leader in healthcare technology, today producing medical devices and therapies such as advanced cardiovascular products.
​
3. Seeking manufacturing efficiency
Given Ireland's focus on lean manufacturing, high technology and partnering with the overseas companies doing business there, it established an industry-led taskforce called the Visual Cognitive Manufacturing Group within Digital Manufacturing Ireland (DMI) which was established to help multinational pharma and medtech companies in Ireland to make the most of new digital technologies to improve their manufacturing processes. On the industry side, the group includes companies such as West Pharmaceutical Services, Boston Scientific, Medtronic, Abbott and Johnson & Johnson. However, the effort also leverages Ireland's well-established array of government-funded organizations such as Enterprise Ireland, Science Foundation Ireland, universities and research organizations.

For example, Edwards Lifesciences is partnering with DMI to develop and deliver the company's digital transformation program. Other top U.S. medtech companies with Irish operations are also committed to improving their manufacturing efficiency through the careful application of technology and lean strategies such as Stryker, a global leader in additive manufacturing technologies, also known as 3D printing. Stryker announced a 156,000-square-foot development in Ireland last year devoted to using state-of-the-art processes to make specialized medical devices.
4. A commitment to sustainability
Rapidly increasing in importance to the medtech industry is what's called environmental, social and governance (ESG) as it relates to supply chains. Such a commitment to sustainability is more necessary than ever because ESG regulations are growing in number and scope and businesses must invest proactively in sustainability both to protect their market access and maintain competitive advantage.
Given Ireland's history and commitment to sustainability, medtech companies there can tap into an existing infrastructure and programs promoting sustainability, giving them a leg up over companies elsewhere that haven't begun their sustainability journey. For example, Stryker's recent expansions in Ireland includes the worldwide headquarters of the A Magine Institute, which is the center of excellence for additive manufacturing across Stryker. Part of its mission is a commitment to a diverse, safe and inclusive work environment.
Like other U.S. medtech leaders with Irish operations, Boston Scientific is benefitting from support for its sustainability efforts. Acting on a pledge to achieve carbon neutrality by 2030, the company will invest €100 million into its manufacturing facility in Galway. It includes a 40,000 sq ft manufacturing space that will be powered by renewable energy. The facility performs product design, R&D and manufacturing services, exporting more than four million heart stents, vascular balloons and other devices each year.
​
The patient is firmly at the center of healthcare
The ongoing investments in Ireland by U.S. medtech companies have become an important element in their future growth strategies, utilizing the existing resources and focus areas there to push their visions forward. Putting patients first is not just a key goal of ESG programs but a smart business move. For example, sleep apnea device leader ResMed recently invested €30 million in R&D to support innovation in its Irish operations so its products can help serve patients even better. Using advanced data science and technologies like cloud and SaaS, ResMed, like other top medtech companies finding a supportive home in Ireland, understands that the linchpin of their future success lies in improving patient care and saving lives.

Article written by Michael Storan, IDA Ireland