Posted on 24 days ago by Laurentina Kennedy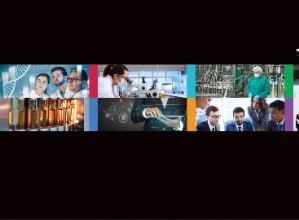 ​
​
​
​
​
Pharmacists to be given power to extend prescriptions
​
Minister for Health Stephen Donnelly has said new measures that will give pharmacists increased prescribing powers will come into effect in the new year.
The decision follows the first recommendation of an expert taskforce set up to examine the issue.
Mr Donnelly said the enhanced role will improve patient care and access.
From 1 March, pharmacists will have the power to extend prescriptions up to a maximum of 12 months for patients, if they feel it is appropriate.
They may also decide, following assessment, to refuse a patient's request for a prescription extension.
Certain medications will not be eligible for prescription extension.
The move will provide flexibility for patients who will not need to visit a GP for a repeat prescription and reduce the burden on GPs.
This is the first recommendation of the expert taskforce, set up to examine the role of pharmacist, earlier this year.
​The Head of Professional Services with the Irish Pharmacy Union (IPU) said resources will be needed to support the new measures.
Susan O'Dwyer said carrying out more "structured consultations" will require a change in practice for pharmacists.
Speaking on RTÉ's Morning Ireland, she said that the move will give patients more choice and flexibility and "hopefully better care in the local community".
Ms O'Dwyer said pharmacists will be able to extend a prescription if they feel it is appropriate, but they will also have the clinical judgement to refuse an extension.
When asked about an Irish Times report about unlicensed medications, she explained that some unlicensed drugs have to be dispensed when licensed drugs were in short supply.
There are a lot of medication shortages globally, she added, and it will only be dispensed if the pharmacist and patient are happy.
The medicine will have undergone safety checks in other countries, similar to checks in Ireland, but is just one that is not normally marketed in Ireland, she said.
Ms O'Dwyer said the prescription of unlicensed medications is "not even in double digit percentages".
She also added that there had been a strong uptake of the flu and Covid vaccines so far this winter. Around 40% of people availed of the option last year, she said, but it is around 60% this year.