Posted on about 6 years ago by Larry O'Leary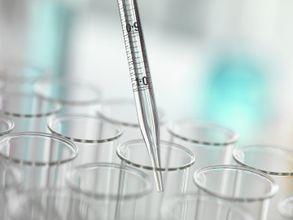 The Food and Drug Administration (FDA) followed the advice of its advisory committee and approved a breakthrough treatment for children with acute lymphoblastic leukemia (ALL) on Wednesday, 30th August 2017. It's the first gene therapy approved in the U.S.
Dr. Carl June, director of the center for cellular immunotherapies at University of Pennsylvania's Abramson Cancer Center, who pioneered the therapy, was still emotional an hour after receiving the news of the approval in an email.
"It's unbelievable," June told TIME, his voice wavering. "It's an amazing feeling. We worked on it and worked on it and finally to have such a discrete, palpable event like this is such an amazing thing."
June and his team have been developing the treatment, called CAR T cell therapy (for chimeric antigen receptor T cells), for nearly three decades. Also called Kymriah, the treatment isn't actually a drug in the traditional sense, but a collection of the patient's own cells that have been removed from the body and genetically engineered to recognize and destroy cancer cells circulating in the blood. Each treatment is a living drug, a bespoke therapy designed specifically for individual patients.
"This is an ultra-personalized therapy that actually works," says June. "Patients are involved in making their own drug."
Not only does the approval represent a landmark in being the first green-light for a gene therapy, it marks a sea change in the way cancer can be treated. Until now, treatments have focused on bringing in drugs, surgery or radiation to weaken the cancer. With CAR T cell therapy, the treatment starts from within, by enhancing the body's own immune system to fight cancer with a genetic boost. "It's a paradigm shift," says Dr. Kevin Curran, from the pediatric bone marrow transplantation service at Memorial Sloan Kettering Cancer Center. "These are actually living cells that we pull out of the system, modify in the lab, teach how to find cancer, turn back on and put back into patients. To do that definitely shifts everything."
And there is hope that the therapy might even provide more cures for leukemia than existing options. The first patient to be treated with CAR T cells is currently in remission seven years after his treatment. "We now have proof that it is possible to eradicate cancer by harnessing the power of a patient's own immune system," Dr. Kenneth Anderson, president of the American Society of Hematology and a physician at Dana-Farber Cancer Institute, said in a statement. "This is a potentially curative therapy in patients whose leukemia is unresponsive to other treatments and represents the latest milestone in the shift away from chemotherapy toward precision medicine."
Novartis, which licensed the technology and made it possible to manufacture the CAR T cells on a larger scale, plans on making Kymriah available at around 30 hospitals nationwide by the end of the year. Because Novartis will have to manufacture each patient's dose individually, for the time being, the therapy will only be available at those facilities.
For now, Kymriah is approved only for children with ALL that has failed to respond to existing treatments. But already scientists are studying whether CAR T cells can be effective in other blood cancers and lymphomas, as well as in solid cancers like breast, prostate, ovarian and lung cancers. "We hope the momentum behind the technology builds as we continue to investigate the abilities of personalized cellular therapeutics in blood cancers and solid tumors to help patients with many other types of cancer," said Dr. Stephan Grupp, director of the cancer immunotherapy frontier program at University of Pennsylvania and who led the studies on children with ALL.
June also hopes that as more people receive the therapy, advances in making the cells and distributing the technology will make it more accessible. He likens the process to the first computers, which initially were built manually and took more time, before the process became automated and routine to the point where they could be easily mass-produced. "Right now there is going to be a limitation to how much Novartis can manufacture until more plants are built and more people are trained," he says. "There will be shortages."
As more people receive the therapy, doctors will also learn more about how to control its most serious side effect: a severe immune reaction known as cytokine release syndrome that requires hospitalization in the intensive care unit. Medications can control the extent of the reaction, but some early patients died of the syndrome.
The therapy's cost will be another issue. Novartis estimates it will cost nearly $500,000, a price tag that patient groups have already criticized and hope to bring down.
Nonetheless, there will indeed be a surge in demand for CAR T cell therapy, as there is with any exciting breakthrough in medicine. "I think the cancer world is going to be forever changed," says June. "There will be many more of these CAR T cell therapies in the future."