Posted on over 4 years ago by Laurentina Kennedy RCSI researcher receives grant to reduce maternal mortality rates in Ireland and worldwide: Royal College of Surgeons in Ireland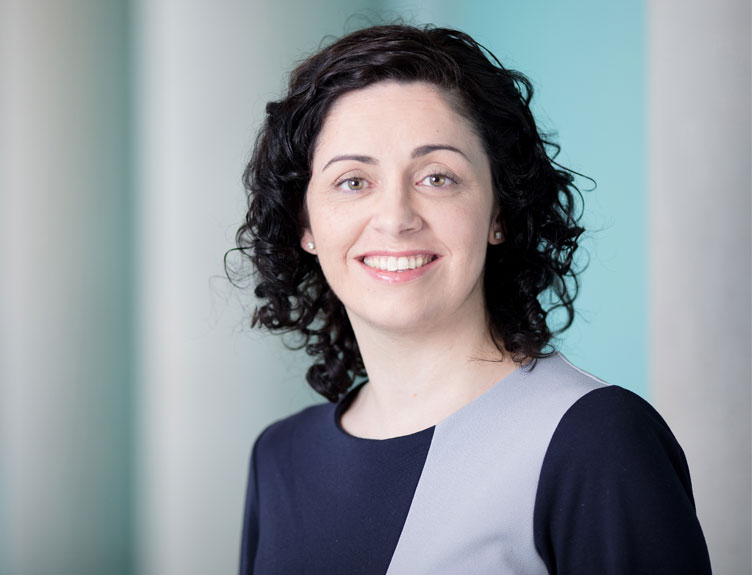 An RCSI researcher, Dr. Michelle Lavin, has received a grant to reduce bleeding during childbirth by diagnosing undetected bleeding disorders. Her grant was awarded alongside seven other projects that are dedicated to improving women's health issues and women's access to healthcare.
Postpartum hemorrhage (PPH) is a leading cause of maternal mortality globally, with one new mother dying every six minutes according to a 2014 WHO systemic analysis. This accounts for more than a third of all maternal deaths, which a large number are avoidable.
Despite advances in pregnancy care in developed countries, the rate of hemorrhage is also on the rise. A-in new windowDutch study from 2016 showed that the rate of PPH rose from 4.1% in 2000 to 6.4% in 2013. The study notes that this trend is in line with international observations.
Dr Lavin's research aims to determine if obstetricians can detect a woman's risk of bleeding through a simple screening survey. This would allow appropriate and timely treatments to be ready during birth.
The objective of the project is to encourage the adoption of this simple form of screening into routine obstetric care, ultimately to reduce the number of deaths worldwide.
"Bleeding disorders are common but women may only be diagnosed after they experience a postpartum haemorrhage. Current obstetric care does not include assessment for bleeding disorders," said Dr Lavin, from the Irish Centre for Vascular Biology, and Department of Molecular and Cellular Therapeutics, RCSI.
"If our study can show that using a simple survey at a woman's antenatal visit could save her life in the delivery room, it is imperative that we incorporate it into standard practice."
Last May, the AXA Research Fund issued a global call for projects dedicated to women's health issues and women's access to healthcare. Top tier universities in 17 countries submitted 39 applications for the grants. For International Women's Day on 8 March, the Fund revealed the eight selected projects for funding of €125,000 euros each over two years.
"Patient-centred research that addresses key Irish and international health challenges are a key focus of our research at RCSI. This funding from the AXA Research Fund will be instrumental in furthering women's health in Ireland and hopefully the world," said Professor Ray Stallings, Director of Research and Innovation at RCSI.
To date, AXA has supported 597 academic projects, led by top-tier scientists of 58 nationalities in 36 countries, in the fields of Health, Climate and Environment, New Technology and Socio-Economy. Dr Lavin is the first Irish clinician to receive a grant from the AXA Research Fund.
"There are important gender differences in health conditions with many unmet needs for women, and disparities in access to often inadequate treatment. We hope that the eight projects supported by the AXA Research Fund will deliver their part in responding to the specific needs of women, for better health outcomes overall," said Marie Bogataj, head of the AXA Research Fund.
As a leading insurer, AXA is committed to participating in building a better future. The AXA Research Fund's mission is to support this commitment through the development and dissemination of scientific knowledge.
RCSI is ranked among the top 250 (top 2%) of universities worldwide in the Times Higher Education World University Rankings (2019) and its research is ranked first in Ireland for citations. It is an international not-for-profit health sciences institution, with its headquarters in Dublin, focused on education and research to drive improvements in human health worldwide. RCSI has been awarded Athena Swan Bronze accreditation for positive gender practice in higher education.