Posted on about 4 years ago by Laurentina Kennedy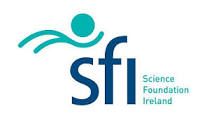 Science Foundation Ireland Science Summit 2019
300 members of science community to gather in Athlone
Athlone, 7th November 2019: The annual Science Foundation Ireland Science Summit is set to take place over the next two days in Athlone (7th- 8th November). The Summit, attended by over 300 members of Ireland's research community, provides a platform to discuss and debate the nation's science policy, programmes and progress. As part of Science Week 2019, this year's Summit will also be underpinned by the theme of climate action and sustainability.
At the Summit, Minister for Training, Skills, Innovation, Research and Development John Halligan, T.D., is set to announce the winners of this year's SFI awards, including the SFI Researcher of the Year 2019.
The Summit will feature speakers and panelists including Rob Wilmot, Founder and CEO of Crowdicity; Charlotte Macken, Programme Manager in the Centre for Challenge Prizes, NESTA; John Weakliam, CEO of Vita and Allison Paradise, Founder and CEO of My Green Lab.
This important event will explore the potential opportunities and challenges for the research community, through topics such as the EU Missions, Challenge-based funding, diversity in research and community engagement.
Speaking ahead of the SFI Science Summit, Prof Mark Ferguson, Director General of Science Foundation Ireland and Chief Scientific Adviser to the Government of Ireland, said: "Ireland has done exceptionally well in supporting excellent scientific and engineering research. However, the international environment is getting more competitive and we need to push even further to ensure that that our research community can continue to deliver societal and economic progress for Ireland's future.
At this year's SFI Summit, we will be discussing and debating our collective ambition and how excellent research can address many of the challenges we face, from climate change and sustainability to the impact of artificial intelligence on future jobs."
View the full agenda for the SFI Science Summit 2019