Posted on over 3 years ago by Laurentina Kennedy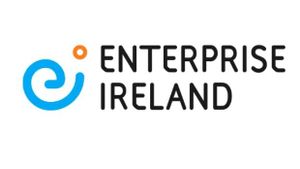 Minister Humphreys Welcomes EU Approval on €200m Fund to Support Irish Business during Covid-19 Crisis
Minister for Business, Enterprise and Innovation, Heather Humphreys, T.D., welcomes today's announcement by the European Commission to approve Ireland's €200 million scheme, in line with EU State aid rules, to provide financial support to Irish companies affected by the coronavirus outbreak. The scheme was approved under the State aid Temporary Framework to support the economy in the context of the COVID-19 outbreak, adopted by the Commission on 19 March 2020.
The fund will be administered by Enterprise Ireland as part of a suite of emergency supports to help Irish companies that are seriously and adversely affected by the COVID-19 pandemic. This support will be available to assist companies access the necessary liquidity and funding to sustain their businesses in the short to medium term.
The Scheme will operate as an additional support to the Strategic Banking Corporation of Ireland (SBCI) COVID-19 Working Capital Scheme and supports available from banks and other financial providers.
Details are currently being finalised and further information on the financial supports will be announced in the coming days.
Details of other business supports available from the Department of Business, Enterprise and Innovation can be found at dbei.gov.ie.
For more information, see https://ec.europa.eu/commission/presscorner/detail/en/IP_20_557
ENDS
Contact
For further information: