Posted on over 2 years ago by Laurentina Kennedy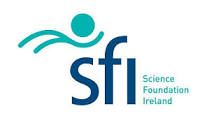 commercial clients. The Irish Times newsroom or other editorial departments are not involved in the production of Sponsored content.
Industry-academia interface: Enhancing research collaborations
Science Foundation Ireland scheme creates symbiosis between research and workplace
Sponsored by
Science Foundation Ireland
Under the SFI 2021 RD&I Industry Fellowship Programme,
the researcher can choose to work with a company for 12 months full-time or 24 months part-time on the collaborative research project.
Applications are now open for Science Foundation Ireland's 2021 RD&I Industry Fellowship Programme. The programme aims to enhance industry-academia collaboration by funding academic researchers to spend time working in companies on industry-focused research projects.
The programme is also in line with the Science Foundation Ireland (SFI) 2025 Shaping Our Future strategy, according to head of enterprise partnerships Aisling McEvoy. "The strategy sets out the vision that Ireland will be a global innovation leader in scientific and engineering research for the advancement of the country' economy and society," she explains.
Of the themes within the strategy, two are specifically addressed by the Industry Fellowship Programme, she adds. "The 'Tangible Benefits' theme aims for the research we fund to make the greatest possible difference for our society and economy. In support of this, SFI seeks to foster academia-industry interactions by building strategic partnerships with industry to perform cutting-edge, industry-informed STEM research.
Under the "Preparing for Tomorrow" theme, there is a focus on future skills. This programme responds to both of those themes by facilitating partnerships between a company and an academic researcher where the researcher is embedded in the company on a full-time or part-time basis.
"The researcher is developing their own skills by working in an industry environment but they are also imparting their own knowledge and developing the skills of the staff within the company so there is industry-academic partnership and skills development. Companies also get to tap into the world-class research that is supported by SFI."
Benefits for companies
The potential benefits for companies are clear. "The programme enables innovation and companies need to constantly innovate to stay relevant," says McEvoy. "The programme enables companies to tap into academic talent and that can be transformative for the innovation pipeline."
The programme is open to academic researchers at almost any level. "It can be a post-doctoral researcher with three or four years' experience or a professor who has been in research for 20 years and wants to get some exposure to industry," she explains. "They can go out and speak to a company, identify a project, and then come to SFI with a project proposal. That is then subject to an international peer review process to decide if it is worthy of support."
The researcher can choose to work with a company for 12 months full-time or 24 months part-time on the collaborative research project.
"All kinds of companies can benefit," McEvoy points out. "It's an opportunity for any company with some kind of research capability, regardless of size.
"That's particularly the case for SMEs which have been badly impacted by the pandemic. They might use the programme to focus on digitising their business or products or developing their capability in areas like AI capability. They might use it to take their company in a new direction in light of Brexit.
"Many companies have needed to pivot to survive. The research fellow can help them develop innovative new products or technologies. The programme offers a great opportunity for companies to start their innovation journey."
It's also a very practical way to deal with real-world problems. "A company might have an idea for a product but not have the expertise to investigate and develop it," she notes. "The programme allows them to bring in a person with the skills and knowledge needed to explore the possibilities and develop innovative solutions to the challenges they face.
"That will enhance their competitive advantage and help build the resilience which is so critically important at present. It can also be a jumping-off point for much bigger things. Companies that have taken part in the programme in the past have described it as a game-changer."
Benefit for researchers
There are significant benefits for researchers as well. "It's an incredible opportunity for researchers. Many of them have spent a long time working in universities or institutes of technology and want to get real-world experience. Working with companies allows them to gain a working knowledge of business drivers, investors and markets.
"They can also use it to expand their own networks for future collaborative research projects."
SFI provides funding of up to €100,000 to pay the salary costs of the researcher while companies pay for the project expenses and so on. Companies and researchers wishing to take part in the programme can use a dedicated LinkedIn page to find suitable partners. "If that doesn't work, we can guide them through the process of finding a partner," McEvoy adds.
The deadline for applications is July 21st. "We hope to be able to fund all projects deemed worthy of funding and to run the programme at least once a year."