Posted on over 2 years ago by Laurentina Kennedy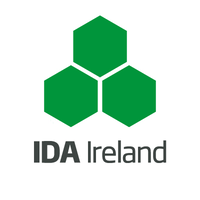 WILMINGTON, N.C. (April 28, 2021) – PPD, Inc. (Nasdaq: PPD), a leading global contract research organisation, is expanding its

Athlone, Ireland, GMP (good manufacturing practices) laboratory, significantly increasing the size of its current facility and adding cell

and gene therapy testing to the operation's portfolio of services.

The expansion enhances PPD's ability to deliver global scientific and technical expertise to meet growing customer demand in Europe,

the Middle East and Africa, and the Asia-Pacific region. By offering these services at its Athlone operation, PPD can provide clients

in these locations with the same services already available in the U.S. through its Middleton, Wisconsin, GMP lab.

"Our enlarged operations will enhance our capabilities in leading technologies related to biopharmaceutical testing and speciality

esting for biologics and small molecules," said Christopher Fikry, M.D., Executive Vice President of PPD® Laboratories.

"This expansion will enable PPD to provide customers with additional services aimed at reducing time to market for new drug

products in important areas such as cell and gene therapies. We are thankful our expansion has been welcomed and supported

by the Irish Government and IDA Ireland, and we're confident these new developments will benefit our customers."

The Athlone GMP lab provides fully integrated analytical services across all phases of pharmaceutical development and

commercialisation, helping clients fulfil regulatory requirements for release testing and qualified person (QP) services for

clinical and marketed pharmaceuticals, including small and large molecules, inhaled products, and cell and gene therapies.

The current 4,460 sq. meter (48,000 sq. foot) operation will grow to 7,710 sq. meters (83,000 sq. feet) upon completion of the

project, which is expected to be fully functional by mid-2022 and is projected to create 180 new jobs over the next three years.

The current operation employs nearly 300 highly skilled scientists and project managers who support the demand for PPD's services,

which includes testing to support the development of novel and advanced pharmaceuticals and therapies.

Tánaiste and Minister for Enterprise Trade and Employment Leo Varadkar TD said: "I'm really pleased that PPD is continuing

to invest in its Athlone operations in an expansion that will create 180 jobs over three years and significantly add to the capabilities

of the company's current facility. This is a really positive development for Athlone and the Midlands Region."

Minister of State at the Department of Enterprise, Trade and Employment with responsibility for Trade Promotion Robert

Troy TD said: "I am delighted to see PPD announce plans to expand its presence in Athlone. This is a significant expansion, which

will result in the creation of 180 jobs for highly skilled scientists. This announcement demonstrates that Athlone and the Midlands r

egion have the skills, talent, people and connectivity that will enable companies like PPD to embed and grow their operations here.

Regional job creation is a key priority of this Government and we will be working to secure further investment for all regions in the

months and years ahead."



In addition to the lab in Athlone, PPD Laboratories includes GMP labs in Middleton, Wisconsin; bioanalytical labs in Middleton and

Richmond, Virginia; central labs in Shanghai, China, Brussels, Belgium, Highland Heights, Kentucky, and Singapore; biomarker labs in

Highland Heights and Richmond; a vaccine sciences lab in Richmond; and a multipurpose bioanalytical, biomarker and vaccine sciences lab that is nearing completion in Suzhou, China.

END