Posted on almost 2 years ago by Laurentina Kennedy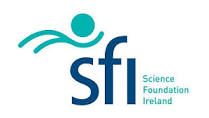 ​Research programme aims to turn Ireland into data governance leader
Empower brings together four SFI research centres
Prof Markus Helfert, Maynooth University, is the director of the Empower programme.
A new research programme that combines industry and academics could turn Ireland into a world leader in trustworthy data governance.
The Empower programme is designed to drive innovation in data protection internationally, developing systems that will protect citizens while streamlining data exchange in the European business ecosystem.
Researchers from four SFI Research Centres – Lero, the programme lead, Insight, Adapt and FutureNeuro – will take part in the programme, which brings together multidisciplinary research in data governance from across the four centres. Empower will be headed up by Maynooth University based director Professor Markus Helfert.
Ecosystem
The academic researchers will work with a number of companies including Meta, Siemens, Huawei, Truata, Trilateral Research, Genesys, P4ML, RedZinc Services and Analog Devices (ADI).
The research would focus on developing a data ecosystem that benefits users while defining and safeguarding the rights of data sharers.
"It is the first time that we have brought together four leading research centres," Prof Helfert said. "It's not just a technology oriented research programme. It has, for example, business aspects, data ecosystem, ethics, regualtion standards, and something we would call privacy preserving technologies. It's a full range of topics, multidisciplinary, and a lot of stakeholders."
The development of data ecosystems such as smart cities or connected health networks bring new challenges, he noted, which required a fundamental reconsideration of how we manage and use data.
Prof Helfert said the framework that would be developed by the programme could have wider applications, including at a European level, placing Ireland at the forefront of such developments.
The programme was was launched by Minister for Further and Higher Education, Research, Innovation and Science, Simon Harris.
Enterprise
"One of this Government's core ambitions is to build competitive advantage and to foster enterprise development through a world-class research and innovation system," Mr Harris said. " Empower clearly demonstrates that when we combine talent and investment, we here in Ireland can undertake cutting-edge, impactful research. We can compete with the very best internationally and we can contribute solutions to global challenges."
Empower is supported through the SFI Spokes Programme, which enables the addition of new industrial and academic partners and projects to a SFI Research Centre, and forms part of Ireland's National AI Strategy.