Posted on about 1 year ago by Laurentina Kennedy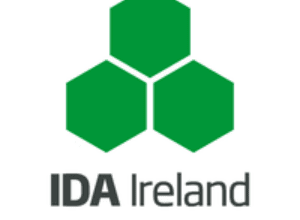 ​
​​
IDA Ireland boss Martin Shanahan to stand down
Employment in IDA client companies grew to record levels in 2021, according to its annual report
​
​
​
IDA Ireland chief executive Martin Shanahan has said he will step down from the post early next year. The announcement was made as the agency unveiled its midyear results and published its annual report.
​
Mr Shanahan said it had been a huge privilege to lead the agency over the past eight years. "IDA Ireland has continued to reinvent itself for over seven decades in order to position itself to win investment for Ireland," he said. "I hope that I have added something to that history over this period."
In its 2021 annual report, the agency noted that total direct employment in IDA client companies grew by 7 per cent, from 161,112 in 2020 to a record 275,384 in 2021. Overall, IDA Ireland reported that multinationals supported by the agency contributed 72 per cent of Irish export sales and 70 per cent of corporation tax receipts last year.
While job losses at IDA clients were "more elevated" than usual, job gains remained "remarkably buoyant" last year, the agency said, despite the impact of the pandemic. Overall, IDA-supported companies recorded job gains of 29,057 and losses of 12,231, resulting in a net employment gain of 16,826, the report noted.
More than two-thirds of IDA-supported jobs in 2021 were in US companies, while over half the number of companies supported by the agency in Ireland were American.
Asked whether the Republic can continue to rely on the US as a stable trading partner given the growth of protectionist economic sentiment there and across the globe in recent years, Mr Shanahan said efforts to reduce Irish dependence on singular sources of FDI (foreign direct investment) had been hit by the pandemic.​
"The US has been an extraordinarily reliable source of FDI and I expect it will continue to be so despite any political changes," he said. However, he said that since 2014, the IDA had been attempting to "reduce our dependence on FDI" from individual countries while trying to grow the investment levels in "absolute terms".
Mr Shanahan said: "I think that was working very well up until the pandemic ... we saw a fall off in [investment] from Asia-Pacific and that continues to be problematic because of the post-Covid hangover and it may take some time for production to recover."
All signs point to the IDA's "strong performance" continuing on into 2022, Mr Shanahan said, although the figures are only "indicative" and relate to approved investments in the "pipeline" for the rest of the year.
Between January and June, some 155 investments had been approved by the IDA Ireland board, the results show, up 9 per cent on last year and 10 per cent ahead of pre-pandemic 2019. "Those investments have over 18,000 jobs associated with them," Mr Shanahan said, while 74 of the 155 investments went to regional locations.
In particular, he said chipmaker Intel's announcement that it will invest €12 billion into its Irish operations between now and 2024 was "phenomenal" in scale and is having "huge pull-through as well in terms of supporting other investments".
The IDA said it would start an international search for a replacement for Mr Shanahan, who has led the agency since 2014, "in due course".
"During Martin's tenure since his appointment in 2014, the number of multinational operations in Ireland increased from 1,098 to 1,691 (a 54 per cent increase) and the number of direct jobs within the IDA client portfolio has risen from 161,112 to 275,384 (a 71 per cent increase) and the economic contribution of FDI has increased significantly," IDA chairman Frank Ryan said.
He said Mr Shanahan had steered the inward investment agency through some of the most difficult challenges in its history, having taken over as the State was recovering from the financial crash and then weathering Brexit, changes in international corporation tax changes, the Covid-19 pandemic and the current economic volatility.
"In doing so, Martin has developed IDA Ireland into one of the most competitive and dynamic investment promotion and development agencies in the world," Mr Ryan said, adding that he had particular success in driving investment into regions outside the State's main urban centres.
Minister for Enterprise Leo Varadkar, also speaking at the event, thanked Mr Shanahan for his service and said his achievements at IDA Ireland were "phenomenal" but that "all good things must come to an end".
The Táinaste said he appreciated that Mr Shanahan had given the Government a "good bit of notice" to recruit a successor and that the role is certain to be a sought-after one.
​
https://idaireland.getproven.com/vendor/recruitment-services/the-rft-group