Posted on over 1 year ago by Laurentina Kennedy
​
​
​
​
​
100 new jobs at MSD Ireland in Carlow
​
​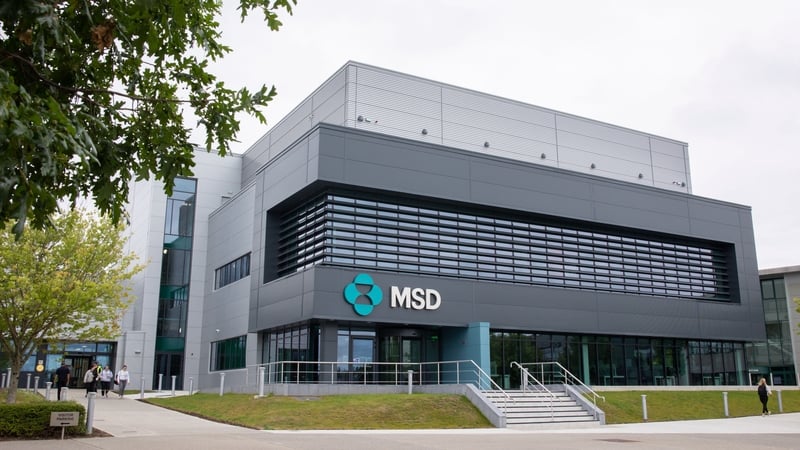 MSD Ireland is to create 100 jobs in Carlow as part of its commitment to strengthening its manufacturing capabilities to meet increased global demand for its medicines and vaccines.
700 roles will also be created during construction of the new facility at its existing site in Carlow.
The new facility will be a first of its kind globally and will focus on the production of next generation oncology biologics.
MSD Carlow opened in 2008 as the company's first vaccines facility outside of the US and now employs almost 530 people.
The company has an Irish workforce of 2,800 across six sites in Ballydine in Co Tipperary, Brinny in Co Cork, Dunboyne in Co Meath, Carlow and Dublin.
The company said that construction on the site and hiring for open positions will start immediately, with the intention of starting the new manufacturing operations in 2025.
When operational, the new roles will include highly skilled jobs in quality, operations, engineering, supply chain and technical support.
Marie Martin, Site Lead at MSD Carlow, said the company was very excited to see the site continue to grow and develop.
​
"Since we first opened our doors in 2008, our site has become integral to MSD's global manufacturing operations, continuously punching above our weight to drive innovation to make a positive impact for people and patients, from MSD Carlow to the world," Ms Martin said.
"The demand for MSD's range of vaccine and biologics products has continued to grow since 2008 and this new facility will play a pivotal role in ensuring we can continue to sustain future supply to meet medical needs. The talent and commitment of our team is unmatched in the industry and we're very proud to see our operations and our team continue to expand," she added.
Tánaiste and Minister for Enterprise Trade & Employment Leo Varadkar said that MSD has played an incredibly important role in helping Ireland become a world leader in life sciences and already employs over 2,800 people here.
"Today's announcement, that the company is creating a further 100 new jobs in its Carlow site, is another fantastic day in MSD's 50-year history here," he added.
Mary Buckley, Executive Director of IDA Ireland, said the company's continued commitment to Ireland is most welcome.
"Investments such as this strengthens our country's position as a global destination for manufacturing excellence in vaccines and biopharmaceuticals. Winning investment for regional locations across Ireland remains a key focus for IDA," Ms Buckley said,
"This new state of the art facility, an expansion to MSD's established Carlow site, demonstrates once again that the South East region is an attractive location for FDI," she added.
​