Posted on over 1 year ago by Laurentina Kennedy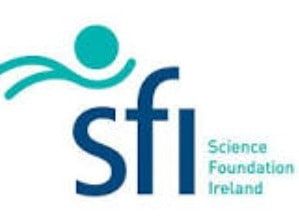 ​
​
​
​
​
Meeting of minds: How industry, academia and the State collaborate in R&D
The research, development and innovation world stage is always moving and Ireland has to be on top of its game at all times​
Research, development and innovation (RDI) is when companies — often in conjunction with academia — undertake a process to solve problems and provide innovative solutions. It is a key driver of not only innovation across academia and industry but also a marker of how successful a country is globally.
Research and development (R&D) is a core part of improving both a company's own performance, but also the economy of a country, says Ciarán Seoighe, SFI's deputy director general. "Ireland's R&D sector is strong, in large part, thanks to the high level of collaboration between industry, academia and the State." Fostering this collaboration is critical to furthering Ireland's R&D and competing on the world stage.
"Ireland has a strong R&D sector, supported by IDA Ireland and Government policy," agrees John Shaw, country head, Legato Health Technologies Ireland. "International comparisons show Ireland is at the top table when it comes to inward investment and this is bolstered by attractive Government incentives for R&D in the form of grants." In addition, there is a strong ecosystem of national research centres and associations where innovation and collaboration is fostered between industry and academia.
Ireland benefits from our way of doing business, says Shaw. "We are generally approachable, collaborative and results-oriented. We've seen a can-do attitude from our partners in the State agencies, academia and industry.
"We are particularly impressed by the work being done by Dr Martin Curley, head of innovation in the HSE. Martin has created a living lab dynamic, encouraging the fast adoption of new ideas in collaboration with industry, academia and the national research centres."
Shaw says different approaches can be taken in regards to collaboration between State, industry and academia. He says that many universities have a dedicated staff focused on incubating ideas with industry.
"The State plays a key role here, via the national research centres, many of which have multi-campus footprints, such as Lero, Adapt and Insight."
However, there can be difficulty in securing funding for translating university research into innovations that can be taken up by industry, and developed into a marketable product or clinical intervention, says Dr Alex Chacko, head of innovation and impact at Ulster University. "It is especially problematic in biotech and medical sciences. This relates to the so-called 'valley of death' where a technology is no longer eligible for academic research grants, because it requires iterative technical validation or prototyping that does not address a scientific question.
"But until this 'proof-of-concept' work is carried out, the technology will be considered too early-stage for commercialisation — industry will not be prepared to licence the intellectual property without a degree of validation, and venture capitalists would be unlikely to invest in a start-up built around pre-commercial technology until it has been de-risked. So many universities are in a constant struggle to secure funding for technologies in this 'valley of death' stage."
There have been many successful collaborations, with Seoighe citing NexSys (Next Generation Energy System), a €16 million strategic partnership between SFI and a number of companies to deliver energy system integration to decarbonise the energy sector.
Dr Chacko says that StimOxyGen and eXRt Intelligent Healthcare are two outstanding Northern Ireland spin-outs that have benefited from the Invest NI Proof of Concept and Innovate UK ICURe programmes.
Shaw says the key to collaboration between industry and universities is to start small with one project and a small number of partners. "Organisations need to learn what works best for them. It's also important to stay focused on results."
Seoighe believes that we have a real strategic advantage as a country when it comes to research and development. "Sometimes, being small, it's hard to compete against the behemoths of the US. But being highly connected does drive quality in research."
Not only are research and development enablers of companies becoming competitive and staying ahead strategically but it will future-proof our society and economy also. He says that we should invest in the research and become really good at moving the knowledge around.
"We need to recognise that the world stage is always moving and we have to be on top of our game at all times."
Edel Corrigan is a contributor to The Irish Times
​
​
​