Posted on 11 months ago by Laurentina Kennedy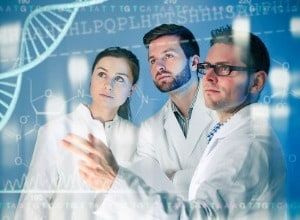 ​
​
​
​
​
Exclusive: Pfizer to invest €1 billion in new Dublin biotech plant
The company, which already employs 4,000 people in Ireland, is understood to be at an advanced stage in its plans for the facility which would be one of the largest pharmaceutical investments in the history of the state. LORCAN ALLEN
​Pfizer already employs over 1,700 people at its Grange Castle campus and the expansion of its operations there is likely to lead to a significant increase in headcount at the Dublin facility
Pfizer, the multinational pharma giant, is planning to invest more than €1 billion in a new, state-of-the-art biotech manufacturing facility at its Grange Castle site in Dublin, the Business Post has learned.
The firm is understood to be at the advanced stages of its plans for the new facility, which would represent one of the largest pharmaceutical investments in the history of the state.
Construction of the project is expected to commence in the second quarter of next year with a completion date at the end of 2026, according to sources with knowledge of Pfizer's plans.
A spokeswoman for Pfizer declined to answer specific questions from the Business Post about the plans. "Pfizer is constantly assessing our manufacturing network to ensure we can continue to bring our breakthroughs to patients," the spokeswoman said in a statement.
The US multinational, which is among the world's top five pharmaceutical companies, has had a presence in Ireland for more than 50 years. During that time, it has invested more than €8 billion in its Irish operations. It currently employs around 4,000 people here, making it among the largest employers in the country.
Pfizer, which exports drugs and other pharma products to over 100 countries from Ireland, currently operates from five sites here: three in Dublin, one in Newbridge in Co Kildare, and a large manufacturing facility in Ringaskiddy in Co Cork.
The new €1 billion facility planned for the Grange Castle campus in west Dublin will form part of its global network of speciality biotech manufacturing plants.
Senior industry sources in the pharmaceutical sector, who gave details of the investment to the Business Post, described the new facility as an integrated biotechnology campus that will house final-stage processing lines for drug ingredients and other products.
This will include specialised manufacturing technologies such as large-scale cell culture bioreactors, protein purification, vaccine manufacture and syringe-filling machines.
Pfizer already employs over 1,700 people at the Grange Castle campus and the expansion of its operations there is likely to lead to a significant increase in headcount at the Dublin facility.
The firm's move to build this new facility in Dublin follows its announcement in 2020 that it would invest €300 million in upgrading or expanding its Grange Castle, Newbridge and Ringaskiddy sites as part of its response to the Covid-19 pandemic.
At the time, Paul Duffy, vice-president of Pfizer for global supply, said the company's operations in Ireland played a key role in its global manufacturing and export network.
"Pharmaceutical manufacturing in Ireland continues to perform very well contributing strongly to exports and economic growth," Duffy said.
Accounts filed with the Companies Office for Pfizer Pharmaceuticals International CV show that the company has headquartered most of its international operations in Ireland. At year-end 2021, Pfizer had more than €78 billion worth of financial and industrial assets located in Ireland.
The accounts show the company recorded full-year revenues of close to €56.2 billion last year and made pre-tax profits of almost €25 billion.
In partnership with BioNtech, the German company, Pfizer was one of the leading developers of a vaccine for Covid-19. The development of the vaccine saw its revenues soar over the past two years.
Pfizer and other vaccine manufacturers are now investing billions of dollars into new drug development programmes in search of growth opportunities in other areas of the market. It plans to launch several potential blockbuster drugs in 2023 that could earn it more than €1 billion every year, including a vaccine for respiratory syncytial virus, and a treatment for alopecia.
The company has acquired several biotech companies with drug candidates in late-stage development recently, including the United States firms Biohaven Pharmaceuticals and Arena Pharmaceuticals.
Shares in Pfizer have fallen more than 20 per cent so far this year, leaving the company with an overall market capitalisation of just over €250 billion.of Use