Posted on 10 months ago by Laurentina Kennedy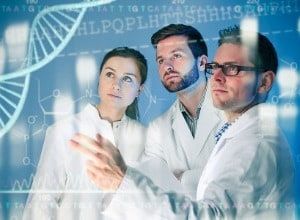 ​
​
​
​
​
Merck to buy blood cancer biotech Imago for $1.35B
The deal is Merck's second notable acquisition in the past year and a half, part of a strategy to diversify beyond Keytruda.​
​A wall showing a Merck & Co. logo in Kenilworth, New Jersey Courtesy of Merck & Co.​
Merck & Co. has agreed to acquire Imago BioSciences, a California-based biotechnology company focused on bone marrow disorders, for more than $1 billion in cash.
The deal announced Monday values Imago at $1.35 billion, or $36 a share, more than double the stock's $17.40 closing price on Friday. In July 2021, the biotech company priced shares in an initial public offering at $16 apiece.
Imago's lead drug, called bomedemstat, is in Phase 2 testing for the treatment of myeloproliferative neoplasms and other bone marrow diseases.
The deal, which Merck expects to close in the first quarter of 2023, "augments our pipeline and strengthens our presence in the growing field of hematology," Merck CEO Robert Davis said in a statement.
The deal follows a strategy Davis has pursued since he took over as CEO in 2021. He has been an aggressive dealmaker to prepare for the loss of revenue after patents on the company's blockbuster cancer drug Keytruda expire in 2028. Merck bought Acceleron for $11.5 billion last year for a cardiovascular drug called sotatercept. The company has recently inked licensing and partnership deals with Moderna, Orion and Orna Therapeutics.
The company also reportedly courted cancer biotech Seagen earlier this year, but talks stalled over the deal's price.
Davis' leadership role at Merck is set to grow further when he takes over as chairman of the pharmaceutical company's board on Dec. 1.
Imago's oral drug bomedemstat is designed to inhibit an epigenetic protein called lysine-specific demethylase 1 inhibitor that is thought toplay a key rolein bone marrow cell production. Imago is testing the drug to treat essential thrombocythemia (a disease of too many platelets), myelofibrosis (a rare cancer that can damage bone marrow) and polycythemia vera (a disease of too many red blood cells).
"We believe Merck is getting a good price for a good asset," Stifel analyst Stephen Willey wrote in a Monday note to investors. The transaction value is more than two times Stifel's estimated peak U.S. sales of around $750 million for bomedemstat's lead indication in essential thrombocythemia.
The diseases targeted by the drug are among the less severe in the family of neoplasms but have limited standard-of-care treatment options, Willey added.