Posted on 8 months ago by Laurentina Kennedy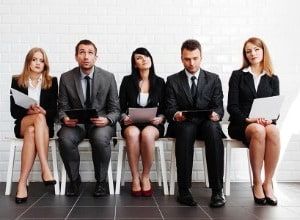 ​
​
​
​
​
Six in ten autistic people afraid to share diagnosis at work
An Autism in the Workplace report found that six in ten employers lack a dedicated autism friendly policy, and half of employers are unsure what reasonable accommodations an autistic member of staff may require.
​
Six in ten autistic people are afraid to open up about their diagnosis in the workplace, according to a new report by hiring platform IrishJobs and national autism charity AsIAm.
The Autism in the Workplace report also found that six in ten employers lack a dedicated autism friendly policy, and half of employers are unsure what reasonable accommodations an autistic member of staff may require.
The report has been published just ahead of World Autism Day on Sunday 2 April, and assesses attitudes about the workplace and employment amongst more than 461 autistic people and businesses in Ireland.
The research reveals that eight in ten autistic people find most recruitment processes to be inaccessible to them, and fewer than 20% of autistic people received any supports or reasonable accommodations during the recruitment process for their current role.
Fears around disclosing their diagnosis and worsening their employment chances mean that 40% of autistic people did not make their current employer aware of their diagnosis at all, while just 15% disclosed their diagnosis before or at interview stage.
Eight out of ten autistic people said they would be likely to disclose their autism diagnosis if they were sure the employer or client would be supportive, but the same proportion do not feel confident that employers, managers, colleagues and clients know enough about autism to support them.
The report found that the majority of autistic people (94%) believe that with the right supports they would be an asset to any business or organisation, but more than half (51%) say they find current supports and accommodations to be insufficient.
Half of organisations surveyed said they don't know what reasonable accommodations an autistic staff member might require, while just over two-thirds of recruiters said they believe or are unsure about whether it would be more difficult to hire an autistic person.
However, the report shows some signs of positive progress as 50% of recruiters who employ autistic people have at least one autistic staff member, up 21% on the 2021 report. 84% of employers also say that new ways of working are opening up new opportunities to recruit autistic talent.
Sam McIlveen, Managing Director, StepStone Ireland, parent company of IrishJobs, said that despite a number of improvements and "green shoots" for autistic people in the workplace since the 2021 report, "it's clear that several barriers remain to their full integration within the workplace".
"Foremost of these is the fear felt by autistic people around disclosing their diagnosis to a potential employer. This is compounded by a lack of confidence in the employer and the supports they can require," he said.
Adam Harris, CEO of AsIAm, said that the traditional interview process is the first great hurdle for many within the autistic community, and that employers need to "think boldly about how to access talent from within a community that communicates, thinks and experiences the environment very differently to others".
He also highlighted that there are supports and schemes available to businesses that are struggling to attract, recruit and support autistic talent.
"At AsIAm and IrishJobs, we are helping to address this challenge through our Same Chance Commitment and toolkit, which offers a step-by-step guide to becoming an autism-friendly employer and offers businesses the chance to pledge their support to create autism-friendly workplaces," he said.
"By availing of these supports, businesses can not only learn more about how to support autistic talent in the workplace, but they can empower autistic people to be more open about their diagnosis, leading to a place of greater inclusivity and shared communication and understanding," he added.