Posted on 8 months ago by Laurentina Kennedy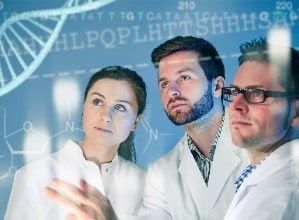 ​
​
​
​
​
​
Celebrating the success and growth of Irish enterprise
Enterprise Ireland Summit looks back on the remarkable progress made by Irish business over past 25 years at the integral part Enterprise Ireland has had in supporting this growth​
Left to right: Dan Flinter, former Enterprise Ireland CEO, Mary Harney, former Minister for Enterprise, Mary Buckley, IDA, Martin McVicar, CEO, Combilift, Richard Curran Photograph: Maxwell Photography.​
Over the past four days, Enterprise Ireland hosted hundreds of the country's most successful entrepreneurs of the last two-and-a-half decades along with the cream of the latest crop of highly innovative start-up founders at a series of events at the RDS in Dublin.
Marking the 25th anniversary of Enterprise Ireland's establishment in 1998, the highlight of the week was Wednesday's Enterprise Ireland Summit where more than 800 business people, investors, and other stakeholders in Ireland's enterprise community gathered to look back on the achievements of indigenous industry over the past 25 years and to look forward to the next steps on their continuing internationalisation journey.
Other events included the International Markets gathering where Enterprise Ireland advisers engaged in hundreds of face-to-face meetings with clients to discuss their future growth ambitions. The 600-strong audience at the Start-Up Showcase on Tuesday morning heard insights from successful company founders on how they overcame challenges and achieved their growth ambitions.
"One of the aims of the showcase is to celebrate the start-up class of 2022 and to bring together the venture capital and start-up communities along with Enterprise Ireland advisers in a very special way," says Enterprise Ireland chief executive Leo Clancy. "Enterprise Ireland is a major supporter of start-ups through seed and venture funds and other measures. Last year was a record year for us with 161 start-ups supported. "Celebrating the success and growth of Irish enterprise Enterprise Ireland Summit looks back on the remarkable progress made by Irish business over past 25 years at the integral part Enterprise Ireland has had in supporting this growth​