Posted on 8 months ago by Laurentina Kennedy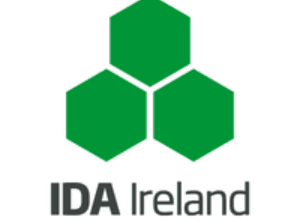 ​
​
​
​
​
New IDA Ireland CEO upbeat on foreign direct investment
"So they're the key elements in bringing stability in terms of competitiveness, security of supply and bringing sustainable solutions to the table. They're all our key priorities on the energy side for IDA," he said.
He added that there has also been progress in the diversity of supply and interconnection.
He said there has been some stabilisation in the cost of energy in the last couple of months, but Ireland also needs to understand and "unleash the capability of sustainable energy sources" here.
Mr Lohan said energy still remains a critical component within Ireland's FDI offering.
The IDA has in the past also highlighted the need for a secure energy supply for its clients, while at the same time defending the need for power hungry data centres to be located here.
"So they're used to seeing these sort of challenges, but I think in Ireland, what we need to do is we need to resolve it and our Housing for All strategy is the means to do that," stated.
"And you look at other parts of the world where you're actually seeing that same competition, there is a housing shortage in every global economy in every growing part of the economy across the globe as well," he added.
"But I suppose to put it in context as well, if you're looking at any growing economy like Ireland has grown 10% in population growth over the last decade," he said.
He said the IDA has been consistent in highlighting the importance of not just housing, but the carrying capacity of the State as a whole.
Mr Lohan acknowledged that IDA clients are "very acutely aware" of the difficult housing situation here.
"I think that's prudent from a public perspective, but from an IDA perspective our focus is making sure that we remain competitive, within the FDI landscape and that's what we will continue to do in, in the years to come," he stated.
​
He added that he thinks the Department of Finance is right to be looking at putting the corporation tax windfall in the so-called "Rainy Day Fund".
"So that's our focus - making sure that we keep Ireland's proposition, and to keep Ireland as the number one location for companies to invest in in their most innovative technologies - and indeed more importantly - to commercialise and I suppose deploy those technologies from Ireland," he stated.
"And that's what's reflecting our corporation tax take as well because we're seeing that pull through come true in terms of value creation," he said.
He added that the depth and quality of that investment is what we are now seeing across multiple sectors in the innovation space.
Regarding the sustainability of the corporation tax take in recent times, Mr Lohan said there has been a "lean in" to research and innovation over the last four to five years in particular.
He added that there is also great opportunity in tech, with industrial and enterprise tech continuing to grow at pace and with strength.
But he said if there is some stability in consumer demand and the market in the next quarter, then the technology sector should also stabilise.
Mr Lohan, who has been in the chief executive role at the IDA for just three days, predicted that there could be continued "adjustments" in the tech sector, which may not necessarily be job losses but could come in the form of a slower onboarding of staff or slower decision making.
"But ultimately, as we stand here today, I think the prospects continue to look positive in terms of outlook for this year," he stated.
"I think as we look forward in the second-half of the year, yes, there's maybe more uncertainty in terms of what those figures look like," he told RTÉ News at the Bloomberg New Economy Gateway Europe conference in Wicklow, which is supported by IDA Ireland.
But he added that resilience in the pipeline in the first half of the year has been encouraging.
Michael Lohan told RTÉ News that there are well documented and understood headwinds facing the FDI base.
The new chief executive of inward investment agency IDA Ireland has said the outlook for foreign direct investment (FDI) for this year is positive, despite uncertainty around the outlook for the second half.
​