Posted on 5 months ago by Laurentina Kennedy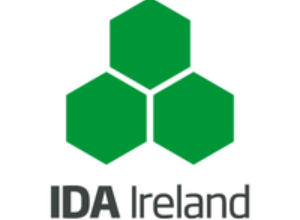 ​
​
​
​
​
New OLED manufacturing plant opens in Shannon
​
​
By Gill Stedman
A new manufacturing site which will produce OLED materials for use in display screens for devices like smartphones, smartwatches and laptops is opening today in Shannon, Co Clare.
The new facility has been jointly established by Nasdaq listed company Universal Display Corporation (UDC) and its long-standing partner PPG, with an initial investment of €10 million.
UDC carries out the research, while PPG looks after the manufacturing.
PPG then supplies the materials back to UDC for sale.
"The OLED, or organic light-emitting diode materials are powders that are found in the majority of smartphones, smartwatches and laptop displays," Gerry Cahill, PPG Plant Manager for the new site explained.
"All of the major manufacturers use OLEDs, and we have 50% of the smartphone market," he said.
​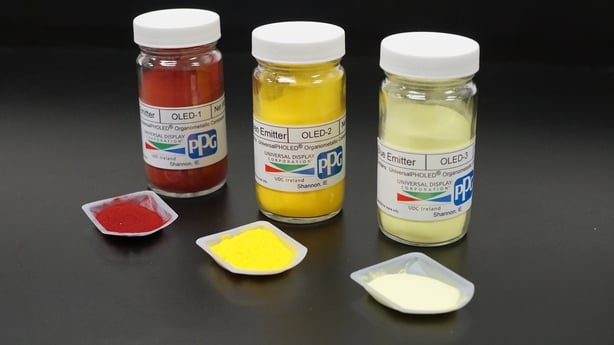 ​
This new Shannon facility will expand upon PPG's established OLED production facilities in the US, which are located in Monroeville, Pennsylvania, and Barberton, Ohio.
The new site aims to double its production capacity.
Mr Cahill said the value of the global OLED market is in the hundreds of millions, with demand strong due to the energy efficiency OLED offers when compared to standard LED devices.
He said OLED devices are up to four times more energy efficient than standard LEDs.
"When you apply electricity at home to your device, a certain portion of that electricity is converted to light and that is what you see in the screen and a certain portion is converted to heat - that is what happens in standard LED devices.
"With OLED, you apply electricity to your powder and it is all converted to light - so that is why they are more energy efficient," he explained.
​
​
​Mr Cahill said there were two main reasons why UDC chose Shannon as the location for the new facility.
"Firstly, UDC were looking to diversify their manufacturing footprint and there was a site available in Shannon.
"And secondly these facilities require high skilled jobs, and in the Mid-West there is a very strong cluster of high skilled labour that is available," he said.
A total of 100 new jobs have been created at the new facility, with 50 of those roles already filled.
These high tech roles are across a number of sectors, including engineering and operational disciplines, supply chain roles, synthetic chemists, and analytical technicians.
​The initial €10 million investment was to retrofit the site in Shannon, which was the former Avara pharmaceuticals plant.
Further multi-million euro investments are planned over the coming years, to bring in new capacity and capability.
"This new site represents a major infrastructure investment for the future of the OLED industry," said Steven V. Abramson, president and CEO of Universal Display Corporation.
"The region's great workforce talent, driven by strong education systems here in Ireland, and its commitment to innovation helped our decision process in selecting Shannon as the facility's location," he added.
Norma Foley, Minister for Education also welcomed the opening of the new facility and the jobs created.
"The opening of this state-of-the-art new facility in Shannon is a significant development for the Mid-West region and is an endorsement of the Government's continued focus on science, technology, engineering, and maths (STEM) academic programmes and the calibre of workforce we have here in Ireland."
Meanwhile, IDA Ireland said it is committed to winning jobs and investment for all regions.
"It's great to see the opening of this facility following on from the announcement in 2021 by UDC and PPG to locate in Shannon and create 100 jobs," said Mary Buckley, Executive Director, IDA Ireland.
"We are delighted to work with these companies who are at the cutting edge of their industry. I would like to wish them every success in Shannon."