Posted on 3 months ago by Laurentina Kennedy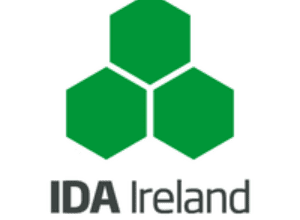 ​
​
​
​
Hiring rates continue to slow from post-pandemic highs​​
Hiring rates have continued to slow from their post-pandemic highs according to new research.
The latest Labour Market Pulse published by IDA Ireland in partnership with Microsoft and LinkedIn shows that hiring rates in March 2023 were over 40% lower than in March 2022 when rates were at their highest.
The report finds that the labour market has softened over the last year as global economic headwinds remain and inflation persists.
Despite this, the study points to the fact that unemployment sits at 3.8% in May 2023.
The Labour Market Pulse also highlights importance of flexible working and skills-based hiring in order to increase female participation in the Irish workforce.
The research finds that while there is still work to be done in increasing female participation at senior levels, companies are taking a proactive approach, evolving hiring practices and looking at flexible ways
of working to increase the share of women hired into leadership positions.
The study shows that women were hired into 38% of open leadership roles in Ireland in 2022, up from 33% in 2016.
"I'm proud of the considerable progress that Ireland has made in recent years to increase women's inclusion in leadership, as well as our gender-inclusive recovery from the Covid-19 pandemic, which means that there are now more women in work in Ireland than ever before," said Minister for Enterprise, Trade and Employment Simon Coveney.
"Nevertheless, as this IDA report highlights, we still have a long way to go before we achieve parity, and work remains to be done in ensuring that the high rates of female participation we see in the workforce as a whole translate into leadership teams and the highest executive positions," Mr Coveney said.

IDA Ireland CEO Michael Lohan said that the data shows that although progress towards achieving gender parity in leadership remains slow, Ireland is making steady strides.
"Groups such as Balance for Better Business help enterprise and government unite in our commitment to accelerate this progress," Mr Lohan said.
James O'Connor, Microsoft Ireland Site Lead and Vice President of Microsoft Global Operations Service Centre. said the results of the latest Labour Market Pulse are a timely reminder of the need for organisations to create pathways for women into in-demand and leadership roles.
Kate O'Sullivan, Senior Director Public Policy & Economic Graph at LinkedIn, said the "drop to the top" persists as a feature of female representation in leadership roles globally and as Ireland continues to face a tight labour market, skills-based hiring can help address this.