Posted on 2 months ago by Laurentina Kennedy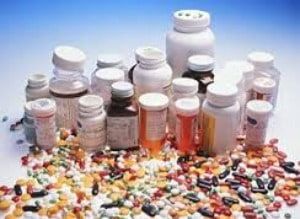 ​
​
​
​
​
Pharmacists will be able to prescribe medications in bid to cut GP demand
​
Health Minister Stephen Donnelly said the move will make it easier and faster for patients to get the medications they need. He has set up an expert taskforce to support the expansion of pharmacists' roles.
Mr Donnelly said: "Pharmacists are highly trained, valued healthcare professionals who already use their extensive training and expertise in medicines to help people every day.
"Empowering pharmacists to use their expertise to assess and treat certain ailments will help patients get the care they need sooner and closer to home – but the benefits go much further. It can help reduce demand on hospitals, walk-in clinics and GP practices."
The Irish Pharmacy Union (IPU) welcomed the announcement by the minister, saying it "could deliver a revolution in community care".
However, it warned that the level of fees paid to pharmacists will have to be increased.
Pharmacists will be able to prescribe medicines for common minor ailments in a bid to cut down on demand on GPs and hospitals.
Derek Reilly, interim secretary general of the IPU, said: "Community pharmacies are ready, willing, and able to do more for their patients. We warmly welcome the establishment of this taskforce, which will undoubtedly identify many
opportunities to improve healthcare in our communities." He said fees paid to pharmacists are lower now than they were in 2009.
"The pharmacy profession had to endure substantial fee cuts during the recession and remains the only healthcare profession who has not had fees restored.
For each medicine dispensed on behalf of the state the fees received today are 24pc lower than 14 years ago, while costs continue to rise. While this review of services is welcome, it cannot be done in
isolation without reviewing the funding of pharmacies," Mr Reilly added.