Posted on about 1 month ago by Laurentina Kennedy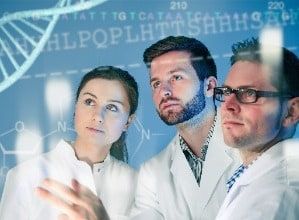 ​
​
​
​
High Court approves scheme permitting €26.4bn takeover of Irish-based Horizon Therapeutics
The High Court has cleared the way for Amgen's $27.8 billion (€26.4 billion) takeover of Irish-based rare disease specialists Horizon Therapeutics.
The approval of a takeover scheme of arrangement by Mr Justice Michael Twomey is the last remaining clearance for the acquisition and comes 10 months after the deal was announced.
Horizon previously said the proposed transaction is expected to close shortly after the court's order comes into effect.
The scheme, agreed between Horizon and its shareholders, required approval from the Irish court as the transaction is governed by Irish takeover rules.
The deal was expected to close in the first half of 2023 but was delayed by an unusual move by the US antitrust regulator to block the deal over concerns it could limit competition for the development of treatments of serious illnesses.
​
This was the first time in more than a decade that the Federal Trade Commission (FTC) moved to prevent an acquisition in the pharmaceutical sector. Amgen and the FTC reached an agreement to settle the lawsuit last month.
Criteria
Confirming the takeover arrangement on Thursday, Mr Justice Twomey said he was satisfied Horizon had demonstrated it met five required criteria, including notifying interested parties.
There were no objections to the proposal, while shareholders making up 99.89 per cent of the company's share value voted in favour of the scheme, according to Horizon's senior counsel, Brian Kennedy, appearing with Declan Murphy BL.
Holders of ordinary Horizon shares will be entitled to receive $116.50 (€110.68) in cash for each share, he said.
US-based Amgen won out in a three-way tussle with Sanofi and Johnson & Johnson when it announced last December what was the biggest pharmaceutical deal of the year.
Amgen said the potential new medicines in Horizon's pipeline "strongly complement" its existing research and development portfolio.
The company's move on Horizon came shortly after the Dublin-headquartered group had established its first in-house manufacturing facility with the takeover of Eirgen's Waterford plant in a $65 million (€61.8 million) deal.
The firm, which employs close to 200 people in Ireland, also opened a new corporate headquarters on Dublin's St Stephen's Green earlier in 2022.
It also announced a six-year sponsorship of the Irish Open, rumoured to be worth in the region of €50 million, running up to Ireland's next hosting of the Ryder Cup at Adare Manor in 2027.
Amgen currently employs 450 people in Ireland at its plant in Dublin.
​